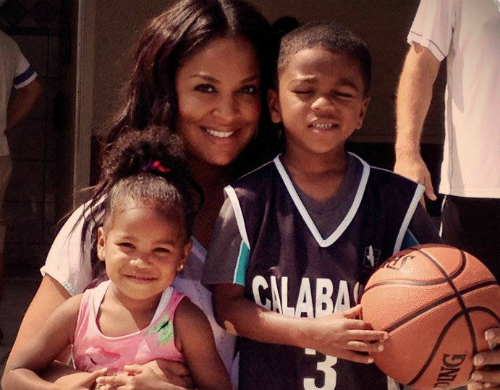 Laila Ali was one of few contestants to make it to the final stages of Chopped: All Stars. With a spoon in hand and the support of her family in mind, Laila managed to beat out much of the competition and ultimately become a major force in the world of foodies. The former boxing champ recently talked with FITNESS magazine about her life as a mom and future plans to cook for the masses.
Although she is fully aware that exercise is key, Laila admitted to FITNESS that she has to work hard to get daily workouts in. "Being a mom makes it harder [to exercise]," said the former athlete. "I can't just do what I want, when I want, so I have to really make sure that it's a priority to get my workout in early. Some days, I just don't make it; there's too much going on and I can't do it, but I don't beat myself up about it. I focus more on my health because I'm getting older and I want to make sure that I'm thinking about being here for my kids and living a long life."
Laila also talked about her plans to use her knowledge about nutrition in the culinary world saying, "I'm getting into the cooking space. That's part of the reason I went on Chopped. That was a great experience for me; it gave me a lot of credibility. I would love to do a cooking lifestyle show."
Laila and husband Curtis Conway have two kids, Sydney and Curtis Jr., together. The couple wed in 2007.
Photo: Facebook