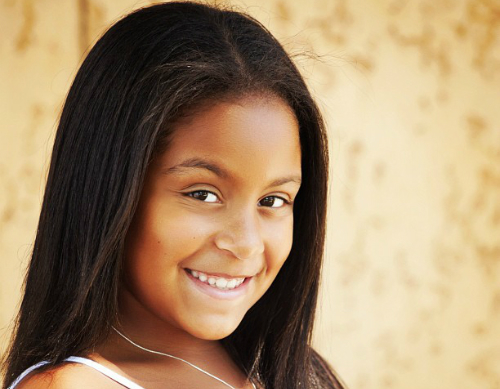 It's all about fun and sliding for Karma Bridges who recently danced with friends to Sophie Grace's song, 'Girls Just Gotta Have Fun.' Karma showed off her rhythmic skills as she jumped and slid to the beat of Sophie's hit. The tween of rapper Ludacris gave major attitude when her solo segment came, dramatically sliding forward while her friends cheered her on.
Karma is a part of an Atlanta-based program called 'Project Slide,' which teaches kids and teens how to skillfully groove to beats on the radio. The program recently launched an effort called S.L.I.D.E. (Saving Lives In Dance Education) that seeks to unleash the artistic spirit in kids through dance. To date, numerous children have been helped through the program as they have received the opportunity to learn and perform through the S.L.I.D.E. effort.
Karma is Ludacris' only child. Take a look at the tween's dancing skills here.