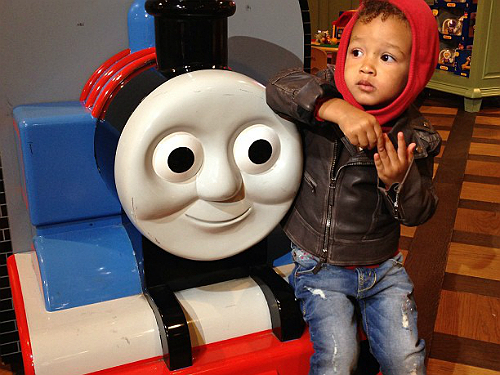 Egypt Dean wants to dance with somebody onstage. Alicia Keys recently told the press that her son is an entertainer at heart who asks her time and time again if he could show off a few of his dance moves while she sings for the masses.
"He wants to be on the stage so bad," said Keys. "He has amazing rhythm and he asks me to get on stage. Every night, he's like, 'Can I come on stage? Can I dance?' So I'm trying to figure out the moment to do it but the moment that's good is kinda past his bedtime!"
Alicia is currently touring the world with her son in tow and is enjoying every waking moment of quality time telling media, "I guess I'm really fortunate because he's young enough to not be in school but old enough to travel well, so I'm fortunate to be able to bring him with me on the road. I don't know what I'm going to do when he has to be in school, I really don't – I might just stop and be like 'Halt! – I can come out for the summers.'"
Egypt is Alicia and husband Swizz Beatz's first child together. The couple wed over two years ago.
Photos: Instagram