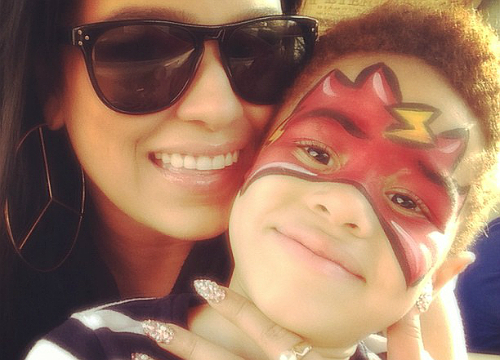 Johan, pictured above with his mother Emily B, is the apple of his father's eye. Fabolous recently told Montreality that his son has shown him what genuine love is.
"I learned genuine love from him," said the rapper. "Your child, you know, they come into the world, they depending on you and they need you. At the same time, you are their connection to life so they have a genuine love for you that in those first beginning years of life, it's nothing else that they even could think of that could match the love that they have for you. And I learned that from him. I learned what genuine love feels like."
Fabolous previously talked about his relationship status with Emily B saying, "We have a child together. That's my lady, you know we are just raising a five year old boy, so it's simple as that. Five-year-olds are a handful, so we both need each other in that sense."
Johan is Fabolous and Emily's only child together.