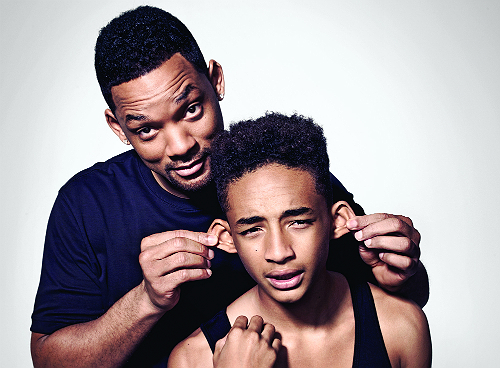 At first glance it may appear that Will Smith forced his son to go into show business. As a famous celebrity best known for his acting abilities, it may seem that Will wanted Jaden to carry on his legacy by being a protege. The 'Fresh Prince of Bel-Air' star did not, however, force his son to act as he recently told New York magazine that Jaden could have been a dentist if he wanted to take up the trade.
"It may seem like we have pushed our kids into the business, but that is absolutely insane," said Will. "I would never, ever, push somebody to have their face on a poster that's going be everywhere in the world. He is making a choice from the informed. It's less scary to me than if he wanted to be a dentist in that I couldn't help with what he'd chosen. I have relationships with some of the biggest filmmakers and actors and producers on Earth. So I can be a huge help."
Although Will and his family believe in privacy, the actor admitted that they are pretty transparent. "I think for the most part we are transparent in the sense that there's very few big family secrets," explained the celeb. "I think that if Jaden or Trey or Willow were to write a book ten years from now, it will be very similar to what people think. And, the things about our family that are mysteries or seem strange, when they're explained, it'll be obvious."
Will and Jaden are featured side-by-side in After Earth. The movie, which is essentially about a commander and his son fighting the elements together to stay alive, will make its debut on May 31, 2013.Will and wife Jada Pinkett-Smith have two kids together. The actor has three kids in all.
Photos: Vulture.com