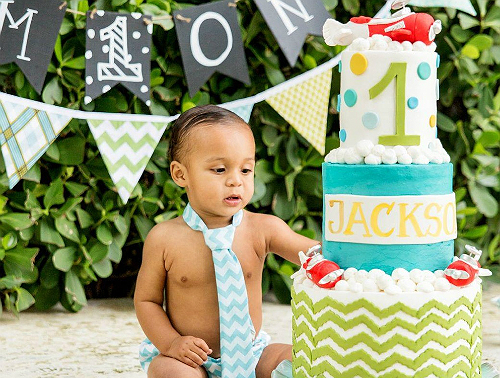 It was all about Jack the "Jetsetter" as the only son of Chris and Adrienne Bosh celebrated his first birthday over the weekend. The 1-year-old was the center of attraction as he made his debut in one of dad's ties and tan shorts at his Jetsetter-themed party.
Adrienne had nothing but great things to say about her little one, telling all of Twitter:
"There are days that come along in your Life where you know nothing will ever be as it was, Where you know Life as you know it will forever be changed and you will now embark on a new journey! One of those days for me was May 3rd 2012 at 3:12AM when we welcomed our son Jackson Anthony Bosh into the world!
I knew that Life was not only about us, or about me anymore…It's about Living for this tiny being wrapped in my arms on my chest! Watching him grow over the past year (and watching how he has helped us grow over the past year) has been one of the most rewarding experiences I could have ever hoped for. We entered that hospital as Husband and Wife and left as a Family…I am forever humbled and gratefulemojiemoji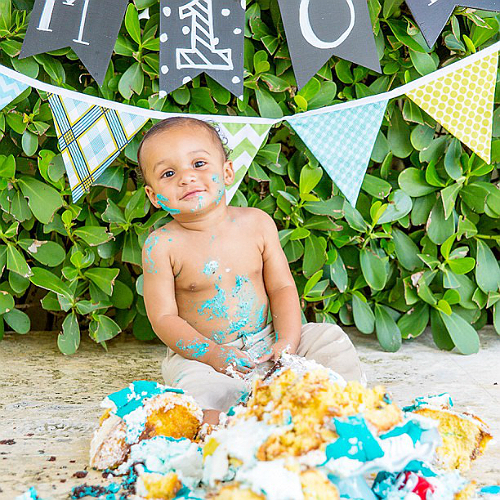 They say it takes a village to raise a child, and that hold soooo true with our Baby Jack. He has been surrounded in so much Love, Support, and Protection and for everyone that has played a role in his Life THANK YOU!! We love you Baby Jack..Happy First Birthday."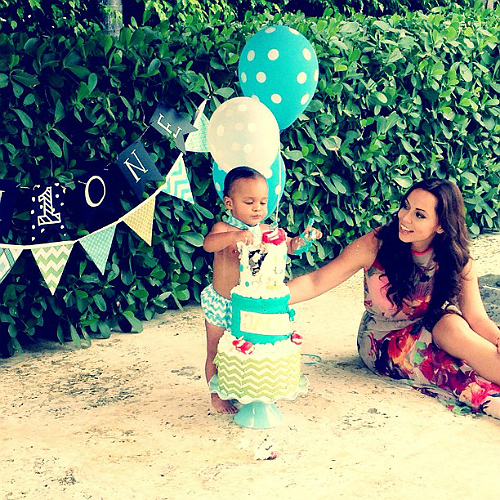 Jackson had two outfits, two cakes, and lots of icing at his party. Adrienne took numerous pictures with her son, and let him smash the 3-tiered cake she and Chris bought him. Jackson was completely overwhelmed with cake and gifts by the party's end. Adrienne and Chris welcomed their tot into the world on May 3, 2013.
Photos: AprilBellePhotos