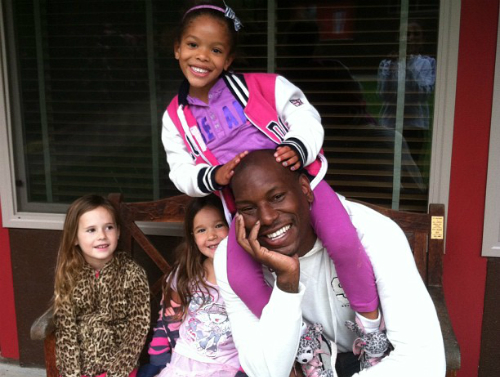 27,000 hearts on Instagram says singer and actor Tyrese Gibson has a lot to be proud of. The entertainer recently shared a picture of him with daughter Shayla at school that earned the little one over 27,000 hearts on Instagram. "Dropped in at my daughters school…. Her whole class just chased me for an hour…. Yup I'm exhausted!!!!!!! Lol," tweeted the star.
Tyrese recently bragged on his 4-year-old during a talk with Rachael Roy saying, "She speaks three languages. English, Spanish, and Hebrew. She plays the piano. We did a video on YouTube for Christmas where she was singing some Christmas carols."
Gibson also talked about how his daughter changed his perspective. "My who career, even though I've just been at it for two minutes, has been like a feeding frenzy," said the celeb. "But once I had her, I got rid of all things and people that don't belong. Because it's only going to hurt her in the future if I don't get rid of bad people in business and personal life, and holding on to friends that shouldn't be there. So she's changed my life. She's given me a bottom line that I never had before."
Shayla is Tyrese and ex-wife Norma Mitchell-Gibson's only child together.