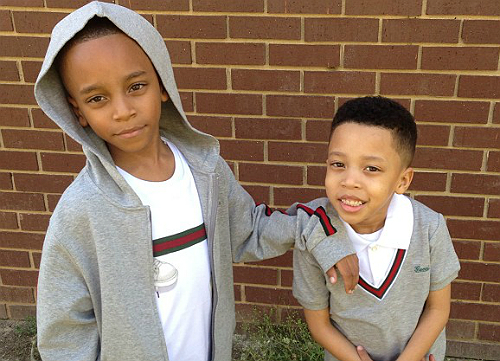 Rodney Jr., 8 next month,and Romelo,5, are a matching pair. The brothers recently posed for mom, Monica Brown, before taking off to spend quality time with dad. Rocko and Melo were completely in sync as Rodney rocked a grey and burgundy jacket that matched his little brother's sweater.
Monica took her little men to the zoo at the top of the month. Rodney and Romelo hung with the donkeys and monkeys as mom took several pics of her guys. Romelo had an extra special experience as he was given the opportunity to feed the giraffes, which are his favorite animals. Both boys took a ride on the camel, holding firmly as the gentle creature took them around the zoo.
Rodney Jr. and Romelo are Monica and Rodney Sr.'s little ones. The R&B singer parents three kids with husband Shannon Brown.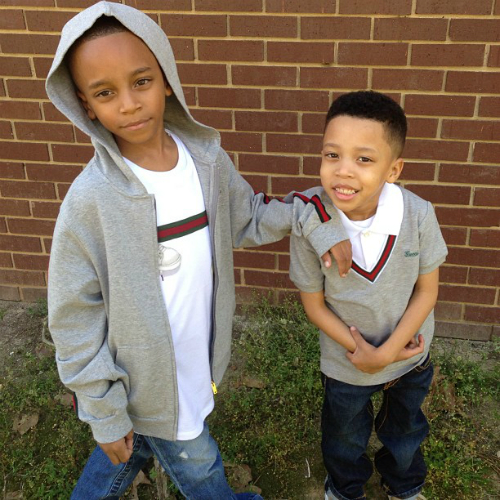 Photos: Instagram