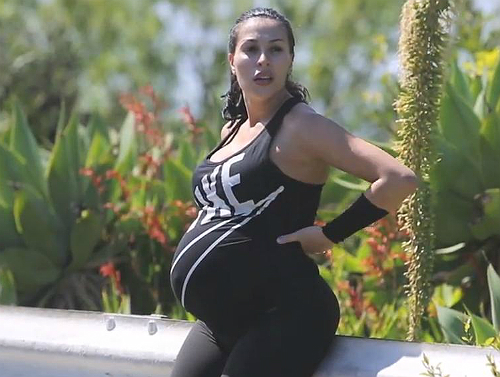 Lilit Avagyan rests up a bit after a rigorous workout. The mother-to-be walked up and down the Santa Monica stairs while boyfriend Reggie Bush helped her along the way.
Bush is every bit excited about Lilit's impending due date telling ESPN, "I'm very excited. It couldn't have come at a better time. One of the greatest gifts you can give is bringing a child into this world. I'm excited and nervous. I feel it's a lot like free agency. At the end of the day, it's going to make me a better person and a better man."
Although there have been a few hiccups in life, Reggie told media that he has no regrets. "I'm in a better place these days," explained Bush. "Everything happens for a reason. I never look back and have regrets. Those things that happened helped shape and mold who I am today. That's better or worse. It made me who I am now."
Reggie and Lilit are expecting their first child together. The couple have been in a relationship for more than a year.