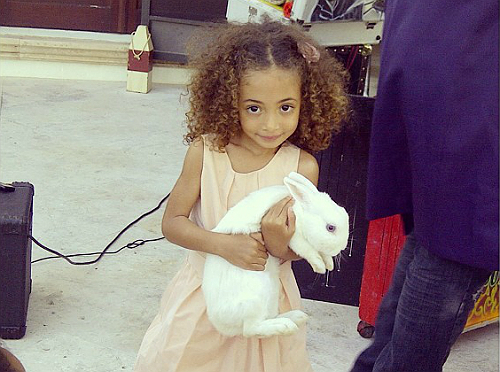 Easter has come a few weeks early for celebrity kid Sophia Pippen. The four-year-old recently took an adorable picture with a bunny rabbit. How cute!
Sophia and her family are gearing up for a reality show that will be featured on Wetv. According to the Hollywood Reporter, the docu-series will mostly revolve around NBA Hall of Famer Scottie Pippen and his wife Larsa.
Named Big Pippen, the show will give viewers insight into the Pippens' life. Fans of Scottie and Larsa can also expect to see the couple's kids in a few of the episodes.
The Pippens have four children together.
See more pictures of Sophia and her family below!