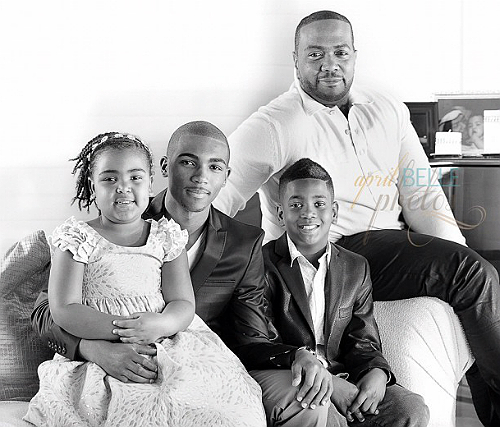 Timothy Mosley, a.k.a. Timbaland, took on a more formal approach as he and his family snapped a few candids during a photo shoot earlier this month. The rapper and record producer rocked black and white while posing with daughter Reign and sons Demetrius and Frankie who were also dressed in formal attire. Mosley's wife, Monique, also joined the foursome during the shoot, taking an adorable picture with her daughter.
Reign recently celebrated her fifth birthday with family and friends, having cake and ice cream for everyone. The 5-year-old received lots of gifts and blew out her candles with the help of mom.
Check out one more picture below and more in the gallery!
[nggallery id=574]
Photos: April Belle/Instagram