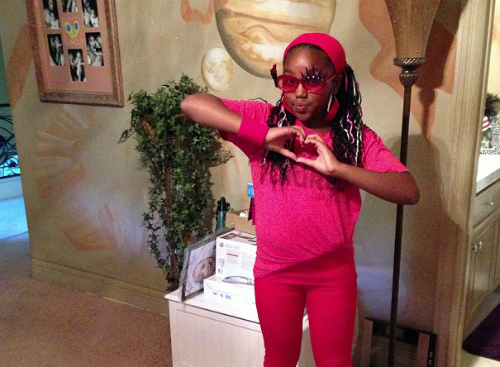 Brandy's daughter, Sy'rai, has inspired her mom to be a better person. The R&B singer recently visited the 'Wendy Williams Show' where she told Wendy and audience members that her 10-year-old daughter has helped her mature in many areas, giving her patience and endurance.
"God has been great to me," said Brandy. "I've gone through so much in my life. So much strength has come from the things that I've experienced, and I have something to share with the people who are going through the same things in their life. I can be a better example to my daughter," explained the singer.
It's been 20 years since Brandy hit the music scene and she's learned a lot since beginning her singing career as a 13-year-old girl. "I think I'm a bit smarter now. I'm a better mother, and I'm a little bit more patient in my life now. I've had a lot of time to raise [Sy'rai] and spend quality time with her. She really wants to be with me everywhere I go."
Sy'rai is Brandy and ex-boyfriend Robert Smith's only child together.
Photo: Picture shows Sy'rai dressed for 'Red Day' at school.