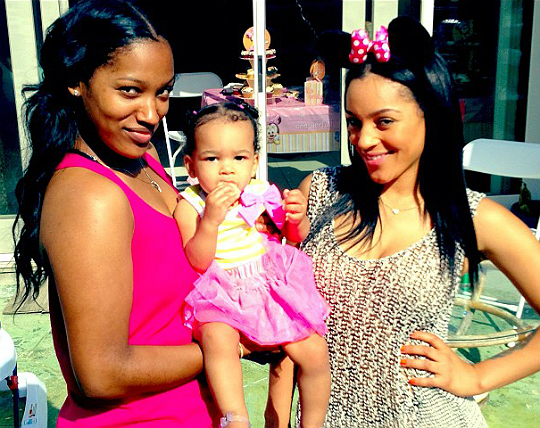 Shad Moss, a.k.a. Bow Wow, has been accused of being a deadbeat father by the sister of his child's mother. Najah Chavis, big sister to Joie Chavis, recently took to Twitter to slam the rapper for only seeing his daughter three times since she was born. Shai Moss is now 15 months old.
PHOTOS: Shai Moss Spends Quality Time With Her Mom
Najah writes, "Wonder what people would think if they knew the truth about how Bow Wow is really a deadbeat…I can count on two hands how many times [he] has seen Shai and she is about to be a year and a half #DAMNSHAME. Don't give a damn about my niece! Ain't never bought a diaper, wipe, or formula! Every time I see Shai smile, laugh, play, and cry, I think about how people like Bow Wow and [his mother] don't deserve to even be kin to her. What kind of grandmother can say they've only seen their ONLY grand child ONLY three times. You'd have to have a heart of coal to not want to be a part of Shai's life!….Posting pictures of Shai that [Joie Chavis] sends you so you can act like you were with your daughter is lame STOP IT![sic]*"
Shai Moss is Bow Wow and Joie's only child together.
Najah Chavis(l) is pictured above with Joie Chavis(r) and Shai(center).
*Post edited above for spelling