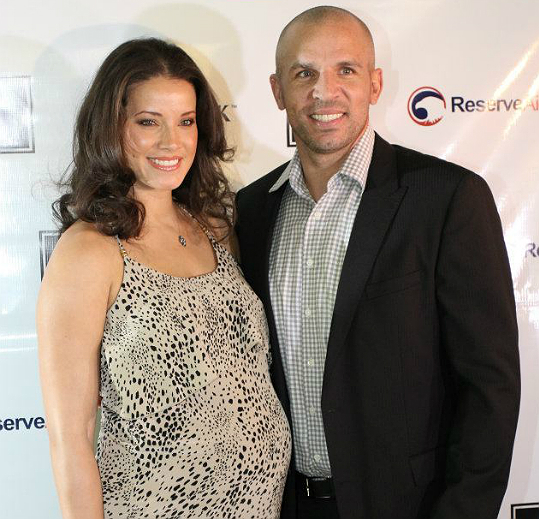 It looks like congratulations are in order for NBA star Jason Kidd and his wife Porschla Coleman. The duo were photographed at Delonte West's "Casino Royale" event in Dallas earlier this month where Porschla showed off a visible baby bump.
The baby on the way will be the second for the couple, who wed in 2011 after years of courtship. Jason has reportedly six kids in total with three being with ex-wife Joumana Kidd.
Neither Jason nor Porschla has yet to officially confirm that they are expecting.
Check out more pictures below!
Photos:AchievePr