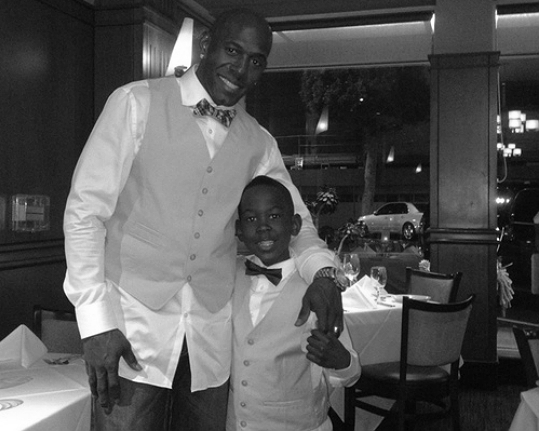 Donald Driver is a contestant on ABC's Dancing With The Stars. He recently talked about his experience on Good Morning America.
PHOTOS: See Pictures Of Donald And His Entire Family
When asked about his children back in Los Angeles Driver said, "[My wife Betina and I] have three beautiful kids. Christian is 8. Christina is 6. And, Charity is 7 months. So, you know, I love my babies … For a guy that grew up saying he never wanted kids, it's truly a blessing." Driver's kids are being cared for by his mother and mother-in-law while he dances away on the show.
Although a sports player by trade, Driver is turning out to be a pretty good performer. As head judge Len Goodman explains, "I didn't expect a great big, hunky, dunky football guy to come out and dance with such warmth and emotion."
Inn addition to being a star receiver, Donald Driver has written three children's books and is the founder of the Donald Driver Foundation.
Dancing With The Stars airs every Monday night on ABC.