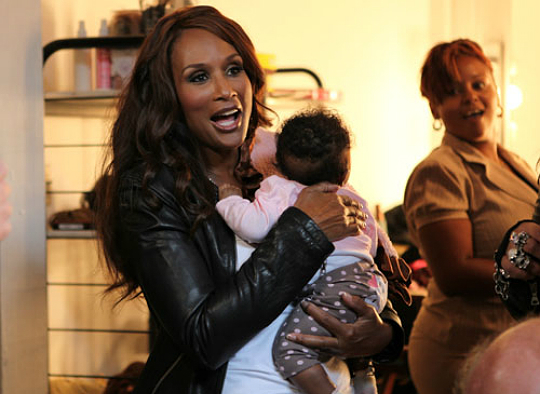 Model Beverly Johnson will open her home to OWN (Oprah Winfrey Network) viewers this season in her new series Beverly's Full House. The celebrity will showcase her daughter Anansa, son-in-law David, and granddaughter Ava on the show.
In a press release concerning the series, OWN tagged the show as being both humorous and heartfelt. As the network explains,
"Beverly's Full House" explores the unpredictable dynamic between mother, daughter and son-in-law. Throughout the season, Beverly tries with varying degrees of success to bond with her daughter and son-in-law. Despite sometimes overstepping her boundaries and at times having her intentions misunderstood, she loves her family and is determined to right past wrongs. Along the way, viewers will witness the drama, good times and bad times as Beverly's traditional/non-traditional family comes together, bound by love, and learns to make it all work."
Viewers will essentially see the mother-daughter bond between Beverly and Anansa become stronger and a family grow in wealth during hard economic times.
Beverly's Full House is meant to be a family show. The series is produced by Nick Lee, Beverly Johnson, and Jason Carbone.