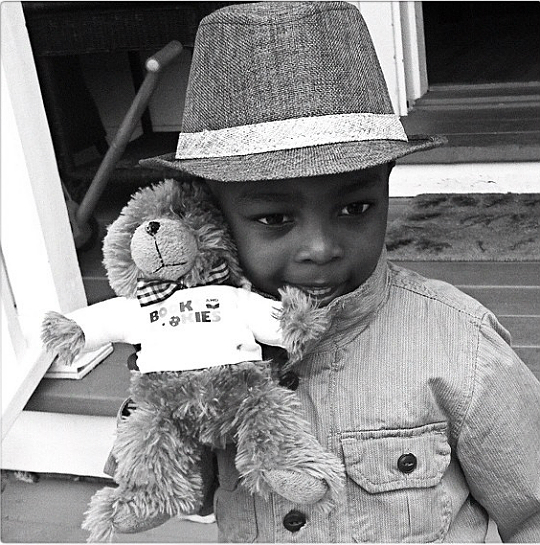 Cairo Ballard takes his teddy bear everywhere. The little guy is styling in his patterned hat!
PHOTOS: See lots more pictures of Cairo and his sister Naya
Cairo's dad, actor Alimi Ballard, discussed fatherhood in a recent interview with Manifestation Station. When asked what he could learn from his children Ballard said "Humility. I believe, if you are paying attention, the presence of children reconnects you to God. The very act of them existing from a drunken night of naughtiness with my wife still bugs me out. I can always feel the aspect of life that is bigger than what I can put my two hands on when I see them."
In addition to Cairo, Ballard and his wife are also parents to 6-year-old Naya Seray.