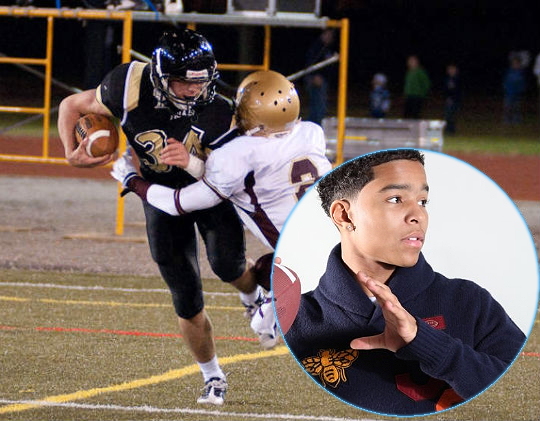 Justin Combs has been offered a scholarship to UCLA, reports Brandon Huffman of Scouts.com. Justin, who is a cornerback at Iona Prep in New Rochelle, recently visited the campus with his dad Sean "Diddy" Combs.
"I loved it there," Combs says of his visit. "The campus was phenomenal. I've been in L.A. a lot but I've never gotten a chance to see UCLA. It was amazing there."
"Coach Neuheisel [UCLA's Bruins head coach] told me he was offering me a scholarship to UCLA," adds Combs. "That means a lot. I liked UCLA a lot."
The high school football star also has offers from Virginia, Illinois, Wyoming, Tennessee Tech, Iowa and West Virginia.
In the coming weeks, Combs plans to visit Iowa, UCLA and Illinois, but he is not sure when he will be making a decision as to which school he will be attending.
"I may make my decision at the Marine Game, but I don't know just yet," says Combs. "A lot depends on my schedule and when I can see the schools."