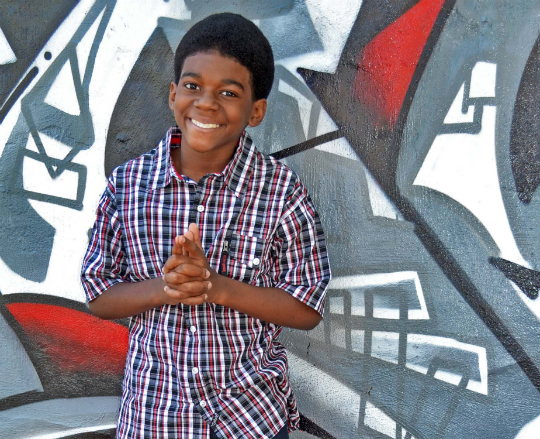 11-year-old Tyreke Thompson is an aspiring singer whose voice and looks have been compared to that of a young Michael Jackson. Talk about big shoes to fill!
Here is a brief synopsis of Tyreke and his first single "Don't Bully me":
Tyreke's first single, Don't Bully Me, a hybrid dance mix focused on bringing awareness to bullying in our schools and communities. The single is a direct call to action for those who witness bullying to stand up against bullying while challenging bullies take a look at themselves.

Tyreke has been able to land roles in "Kids Faith 3"(video), "Four Fifteen" (movie), "Ant Hill Live" (theatrical), "Little Black Girl Blues" (theater), just to name a few. He is represented by Coastal Talent Kids Atlanta and Williams Talent Agency in Hollywood.
Website:TyrekeThompson.com; Tyreke's Youtube page