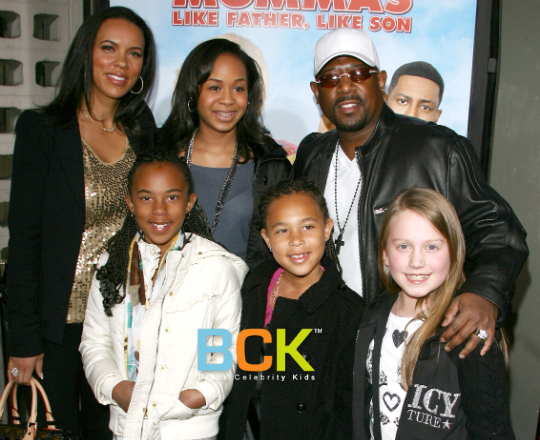 Comedian/actor Martin Lawrence, his wife Shamicka, and their daughters Jasmine,15, Lyana,10, and Ameria,8, along with a family friend, attended Big Mommas: Like Father, Like Son Los Angeles on February 10th, 2011.
Martin recently appeared on the 'Late Show' with David Letterman and said that his oldest daughter Jasmine(mom is Patricia Southall) "is at that age now she is starting to like the boys and starting to think they cute."
Martin posed a question that many dads are afraid to ask: "Is it cool to follow them when they start dating?" he asked.
VIDEO: Matin Lawrence talks about his daughters
A few chuckles later, Letterman responded, "I don't know from experience, but am going to have to say  that I don't think so. "
Ah, the joys of fatherhood….
More pictures below!