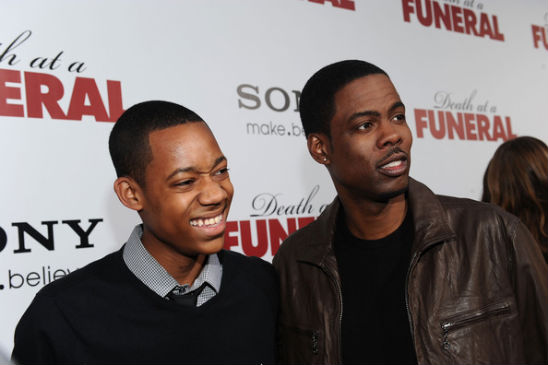 Actor Tyler James Williams,17, poses with actor Chris Rock at the premiere of "Death At A Funeral" held on April 12, 2010 in Los Angeles, California. Also in attendance was actor Bobb'e J. Thompson,14.
Tyler Williams starred on comedy series, Everybody Hates Chris, which was inspired by the childhood experiences of comedian Chris Rock.
Bobb'e is set to star in movie Knucklehead, due out this year.