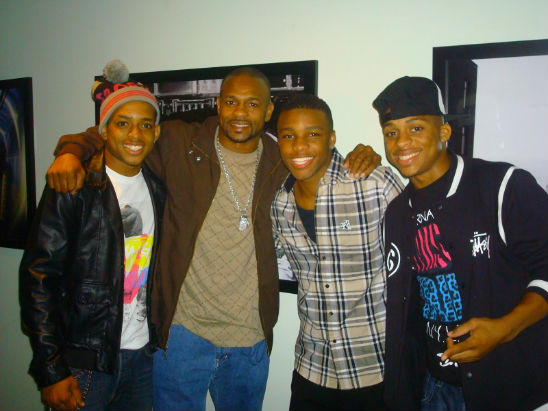 Over the weekend, Boxer Roy Jones J.R. attended an album listening party for his 16-year-old twin sons, DeAndre "Dre"  and DeShawn "DJ" Jones, and his nephew Dyllon "D" Burnside, 18. The three boys are aspiring hip-hop stars who form the group 3D.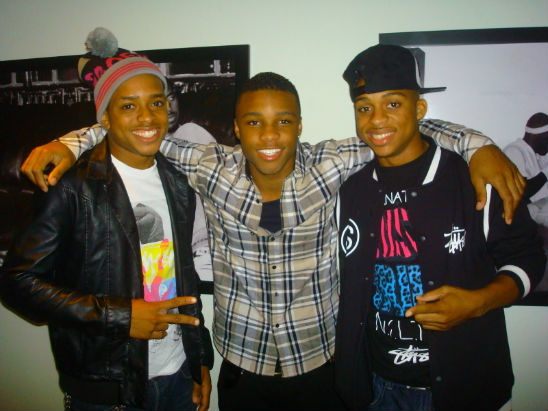 "3D" is currently working on completing their "Profanity-free" music album due out in November.
D says, "We take our responsibility as role models very seriously. Many young people don't have positive examples to follow at home like we do, so we hope to bring something new and positive to the table that can influence others in a good way." Dre adds "we like to keep our music fun and clean so that everyone across the world at any age can enjoy our music," and DJ states "I'm happy that our group is profanity-free because it separates us from the rest of the groups."
In addition to their upcoming album, the boys have a reality show in the works.
Click Here to visit to 3D's myspace page and to hear their music