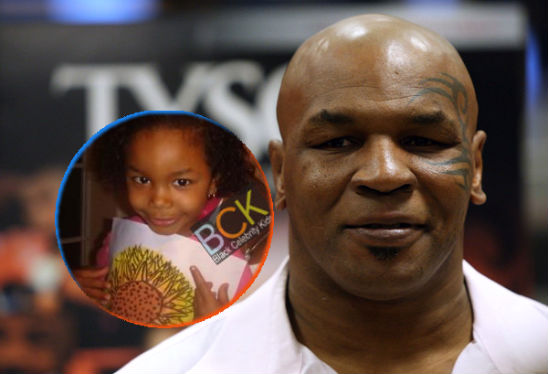 Boxer Mike Tyson has opened up about the death of his 4-year-old daughter, Exodus, who was discovered unconscious by her seven-year-old brother in May of this year. Tyson calls Exodus' death a depressing point in his life.
"I really was beating myself up over my daughter. I was staying in the house, depressed; it was a dark moment in my life."
Tyson tells ET, however, that he is trying to cope with the loss of his daughter.
"I am working with dealing with it," he said. "I have spoken to a lot of people. I have become a member of an exclusive club no one wants to join. I have been told the pain never stops but you get over it. I am going through a process, trying to heal. I am in denial, because I don't know how to handle it. I don't know what to do or say. I appreciate everybody who supported me."
In all, Tyson has five other children: Gena, Mikey, Rayna, Amir, Miguel. Rayna and Amir are from his second wife and it is documented that the rest of his children are from several different women.
BCK Says: BCK waited to post pictures of Exodus so as to give the family time to heal. R.I.P, Exodus.