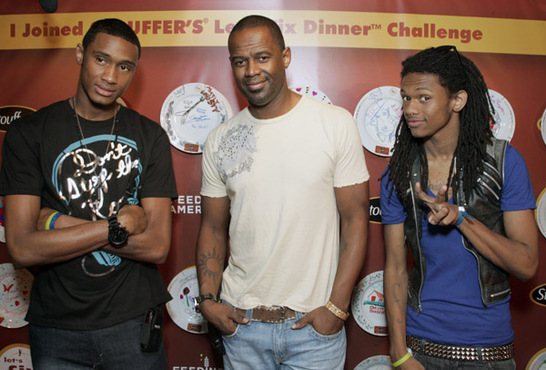 R&B singer Brian McKnight has signed a new record deal with E1 Music; the deal will allow him to release two albums, one of which will feature  his sons Niko,17 and Brian j.r.,19.
This is what McKnight had to say about the new deal and being able to work with his sons: "I am so excited to join the E1 family and even more excited to see my sons release their first CD under the same umbrella. There has been tremendous change in the music business, and I feel confident that E1 has positioned itself as an industry leader while continuing to foster and develop a great understanding of true artists."
McKnight's first album is slated for release in September 2009 and will feature music legend Stevie Wonder and Jill Scott. The R&B singer will also release a  single from McKnight, the R&B group featuring Brian McKnight Jr. and Niko McKnight.