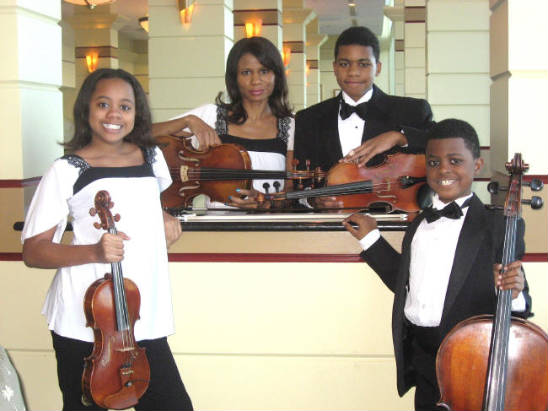 The Elliott Family Quartet began performing as an ensemble in early 2004. Their journey began as a vision that Danielle (mom) had to share the gift of music with her own children as well as other young children and adults. They hope to motivate, inspire and touch the lives of others through their gift of music.
The Elliott children, which consists of Brendon,14, Justine,12, and Sterling,10, began playing their instruments as toddlers, and began performing in recitals right away, even before they could actually play any notes. Therefore, for them it is like second nature since they have been performing as long as they can remember! From the beginning the children started the routine of practicing each morning and they continue to do so. The practice sessions started out as 15 to 30 minutes and have now grown to 2 to 3 hours each day! With so much music to work on, the children now practice before and after school.
 
Visit the TheElliottfamilyquartet.com today!
-Bio written by the Elliottfamilyquartet.com