Chrisean Rock is showing off her baby bump! The artist shared pictures of herself earlier this week that featured her in a bathing suit.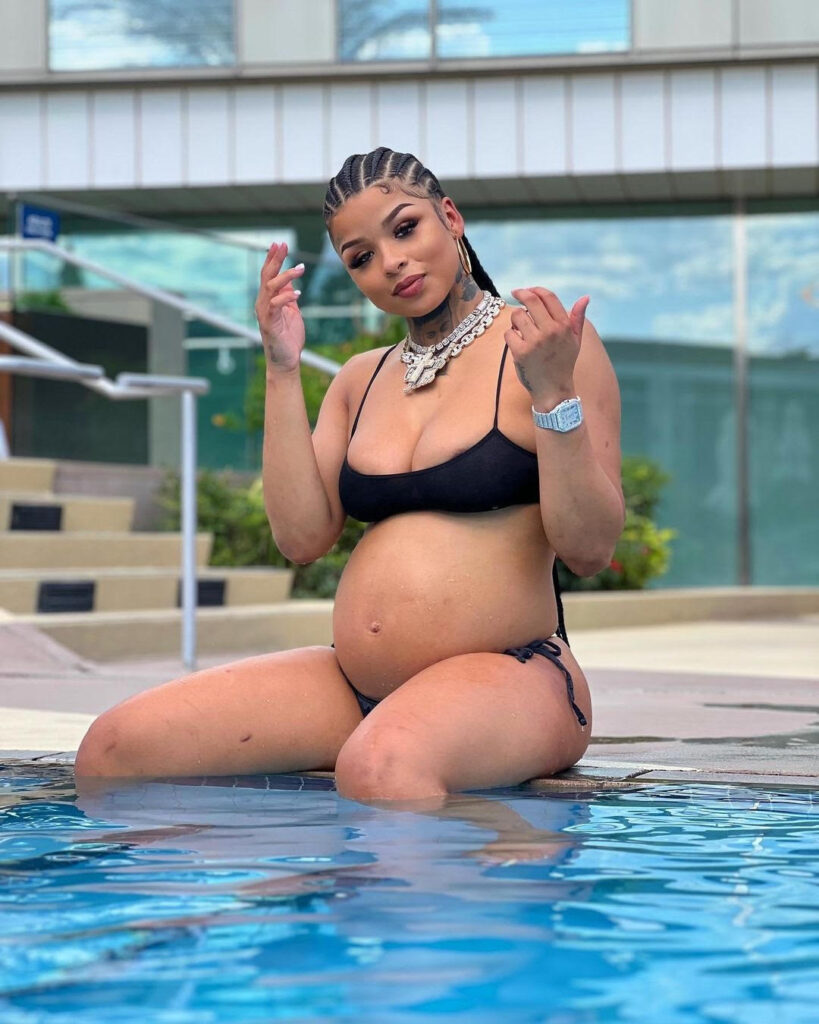 Chrisean's protruding stomach was definitely the highlight of the candids. The expectant star smiled while showing off her baby bump. Chrisean also uploaded a video clip that featured a family friend rubbing her growing bump.
"When is the gender reveal," one social media follower asked. "She is, like, huge overnight," another supporter noted. "I love to see it," they added.
Chrisean Rock announced her expectancy of a child with Blueface earlier this year. "Guess how many heartbeats," Chrisean asked in the caption of her Instagram post that shared the news of her pregnancy with the world.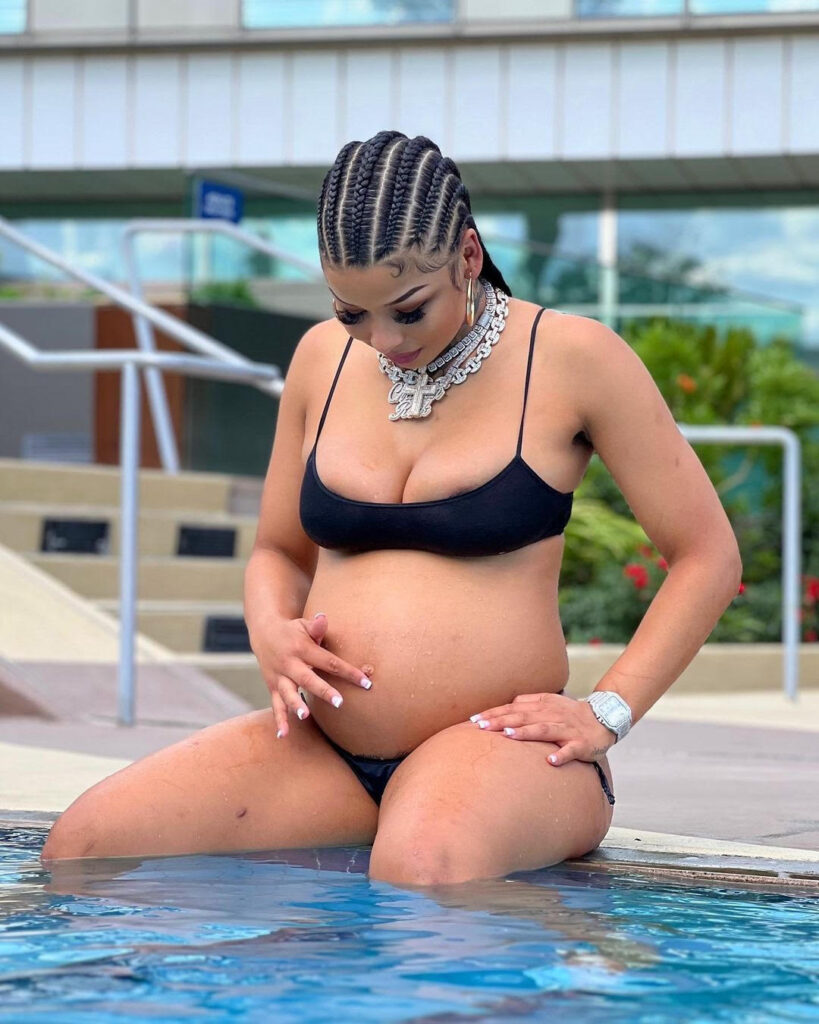 Blueface refused to confirm himself as the father of Chrisean's baby despite her expressing full confidence as him being the child's dad. The expectant star recently shared her decision to move forward despite her relationship with her on-and-off-again boyfriend ending.
"I'm 20 weeks already but when I seen (sic) the face of what was growing inside of me I had to pray the fear away of being a mommy," Chrisean said of her pregnancy journey. "It's super overwhelming because this pregnancy was planned but now [Blueface] don't see a future with me anymore," the expectant star revealed.
"We both done (sic) things to each other that we lost trust so I was left with option [other than] aborting [the pregnancy]," Chrisean said. "It's no turning back from being a mommy I instantly fell in love when I saw the face n heard the heartbeat," the celebrity mom shared of her unborn child.
"The bad thoughts like, 'I don't want to be Rock anymore. I don't want to be famous. I F'cked up. I should have stayed in school.' But I had to separate my heartbreak from the biggest thing that I prayed for n in da (sic) beginning," Chrisean told her supporters.
"I'm not gonna move out of fear," the celebrity declared. "I'm ok with moving on," Chrisean shared. "I'm ok with letting go [of] anything that's not for me," she added. "Having a child won't stop me from making money, learning, [and] developing more love and time for myself," Rock declared.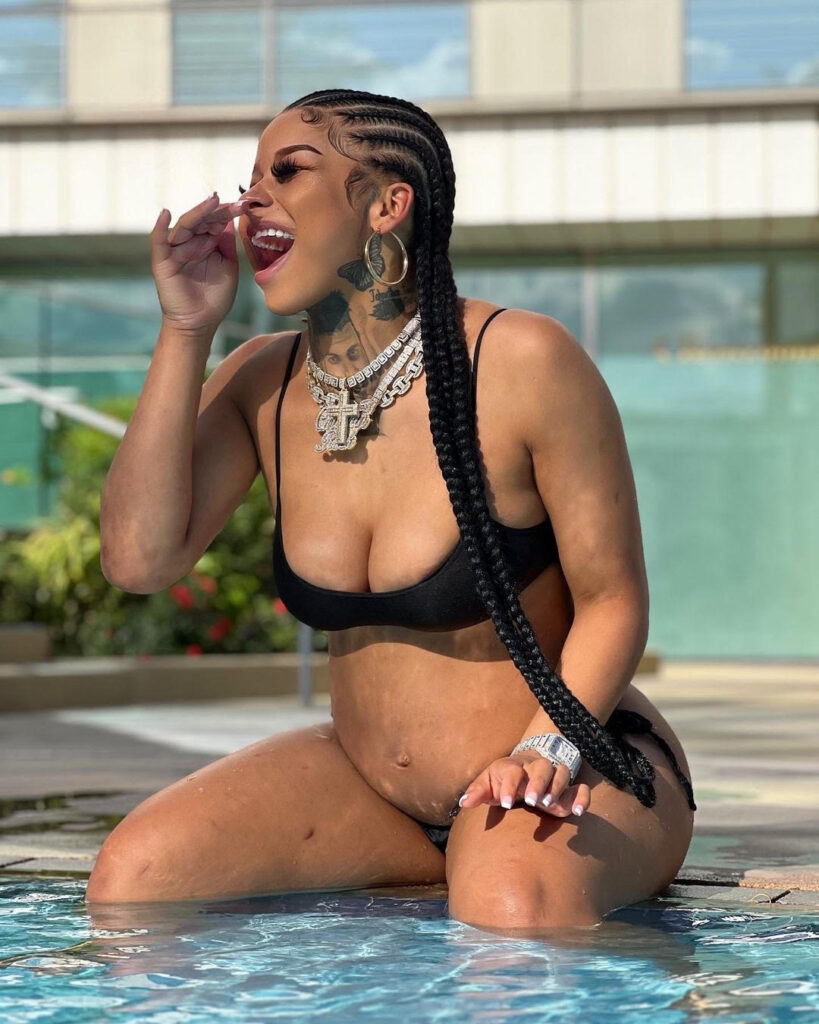 "I don't need a dollar from anyone to be here for this child," the celebrity told her fans. "I'm blessed and highly favored so that's the only thing that matters [right now]. I can't wait to show my journey through the ups and downs in this experience. Through it all, I'm gon' win."
Chrisean Rock is expecting her little one to arrive in the coming months.
Photo: Chrisean Rock/Instagram