It's been two years since Earl Simmons, better known as DMX, passed away at the age of 50. On April 9, 2021, his kids and fiancee paid a visit to his gravesite to commemorate his legacy. Among them was his 10-year-old daughter, Sonovah Hillman Jr., who shared a heartwarming tribute to her dad on Instagram.
"Couldn't pull up to yo city and not see you. Hey daddy," she wrote alongside a photo of her posing with her father's tombstone, adorned with flowers and a T-shirt featuring DMX's likeness. The headstone itself bears an image of the rapper with angel wings and the words "The Legend," along with a passage from the Bible.
DMX's fiancee, Desiree Lindstrom, also took to Instagram to remember him on the anniversary of his passing. "You left this world today, but not my heart. Missing you… May you be celebrating with our risen king today…Jesus! Happy Easter!" she wrote.
Pebbles Junell, the mother of DMX's twins, also visited his gravesite, writing on Instagram, "Damn what a hell of two years!! Two years came so fast! But I don't want the boys to be so sad on this month so we gona do something fun every year! This made me so much more stronger, wiser and smarter lol."
Adding, "No matter what, we are going to celebrate your life till my last breath! They will always know who they Dad was @dmx."
DMX's influence on the music industry cannot be overstated. He made his debut as a featured artist in the late 90s, but it didn't take long for him to emerge as a solo act. While his passing came as a shock to his fans and loved ones, his music and legacy still serve as an inspiration.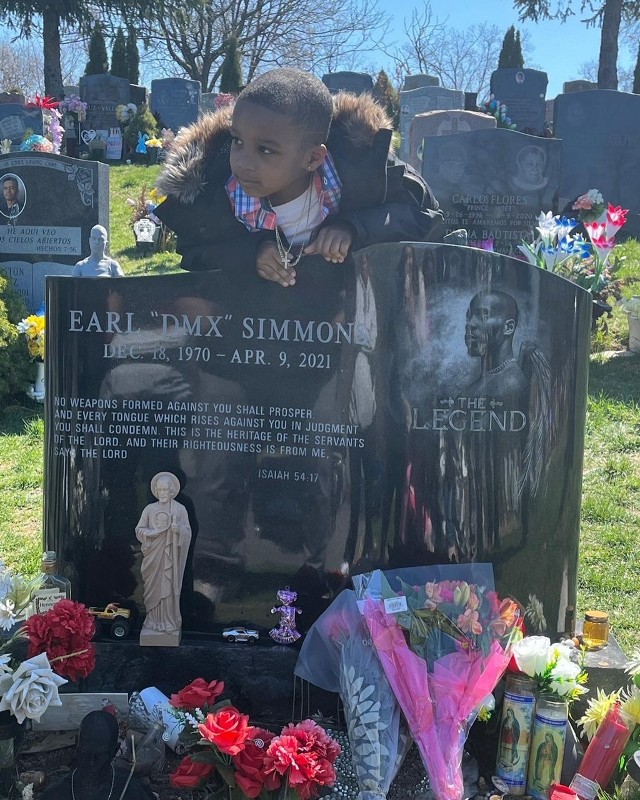 It's worth noting that DMX had 15 children with multiple women during his lifetime.