Bronny James, the eldest son of NBA superstar LeBron James, impressed on the court at the McDonalds All-American game on Tuesday.
Despite his team losing, James stood out from many other top prospects by scoring 15 points and adding four assists and two steals in just 19 minutes played.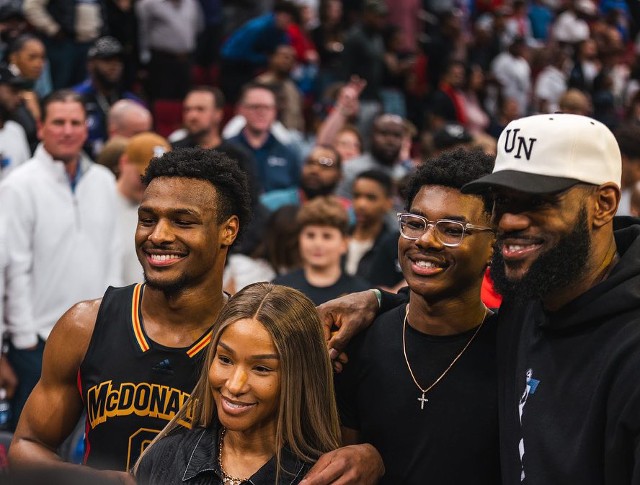 He also made five of eight three-pointers and narrowly missed breaking the McDonalds All-American game record for made threes. His family, including his proud dad LeBron, watched from the sidelines.
As one of the top-40 recruits, Bronny faced pressure to prove he deserved his spot in the game, with some speculating he only received the honor because of his famous father. However, the teenager silenced the critics with his standout performance.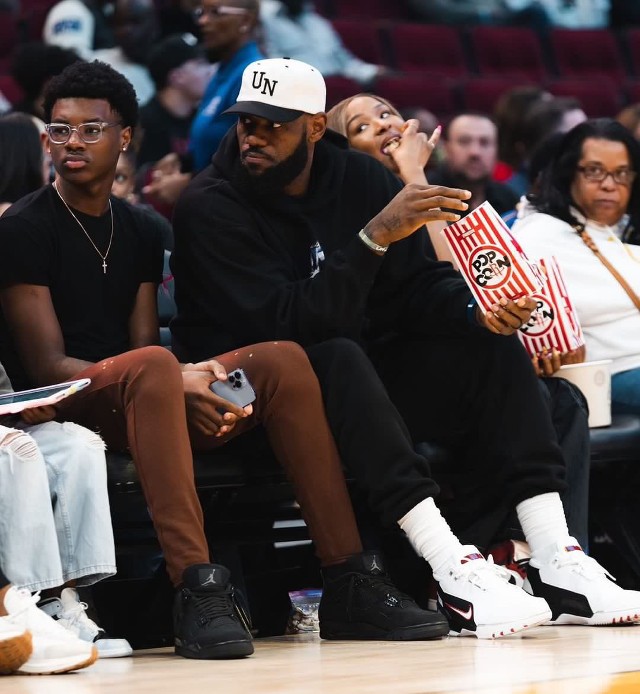 While he is still uncommitted, USC and Oregon are thought to be in the mix for recruiting James. His West Team teammate, Isaiah Collier, is already trying to convince him to stay close to home and join USC.
"I'm definitely trying to recruit him," Isaiah Collier said. "He's a great shooter. I feel like he's one of the best all-around players in the country. So, he's a great player and knows how to play the game and he's not going to overdo anything. I'm just telling him he can stay home, that's all I've got say."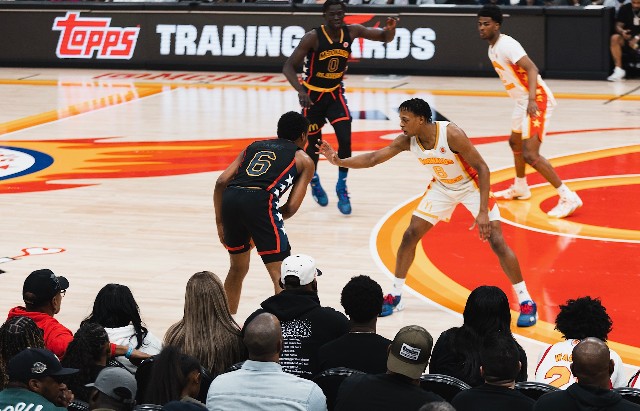 The G League Ignite is also rumored to be an option, with their home base in Las Vegas just a short flight from Bronny's home in Los Angeles.
Now that his high school career has ended, many people are curious about what's next for the young rising star. Despite his future being uncertain, it is evident that James possesses the talent, skills, and drive to reach the pinnacle of the basketball world.