Serena Williams has revealed that her 5-year-old daughter Olympia is not too keen on playing tennis, despite being good at it. Williams, who appeared on CBS News' Person to Person with Norah O'Donnell, said that while it's a little disappointing for her, she's trying to figure out a way to get her daughter to play more.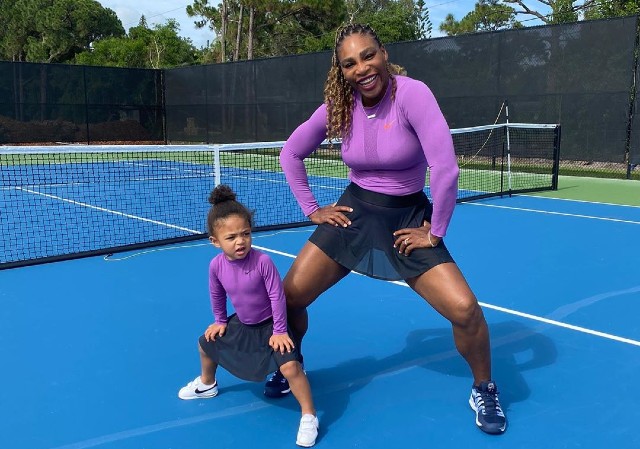 "She doesn't actually like to play tennis too much." While Williams expressed some disappointment, she also acknowledged that Olympia is talented at the sport, saying, "But she's actually really good at it."
Williams and her husband, Alexis Ohanian, are now exploring ways to encourage Olympia to play more tennis while also respecting her interests. Williams stated, "So we are trying to figure out a way to get her to play a little bit," and added, "Maybe I can push her into tennis by getting other kids to have a group lesson, I think that's what I'm gonna do."
Williams, who shares Olympia with husband Alexis Ohanian, has been able to spend more time with her daughter after announcing in August that she was stepping away from the game.
As she explained in an interview with Vogue, "In the last year, Alexis and I have been trying to have another child, and we recently got some information from my doctor that put my mind at ease and made me feel that whenever we're ready, we can add to our family."
Adding, "I definitely don't want to be pregnant again as an athlete. I need to be two feet into tennis or two feet out," she said.
In 2017, Williams gave birth to her daughter, Alexis Olympia Ohanian Jr., via emergency C-section after Olympia's heart rate dropped dangerously low in utero. Following the delivery, the tennis star developed a life-threatening pulmonary embolism and a hematoma, which left her bedridden for the first month and a half of motherhood. Despite the challenges, Williams has been vocal about motherhood and the importance of family.