Cardi B took to Instagram earlier today to share adorable photos of her husband Offset, son Wave, daughter Kulture and sister Hennessy Carolina. In the snaps, each member of the family can be seen wearing custom Van Cleef & Arpels' necklaces.
"My charms 🍀," the rapper captioned of the photos.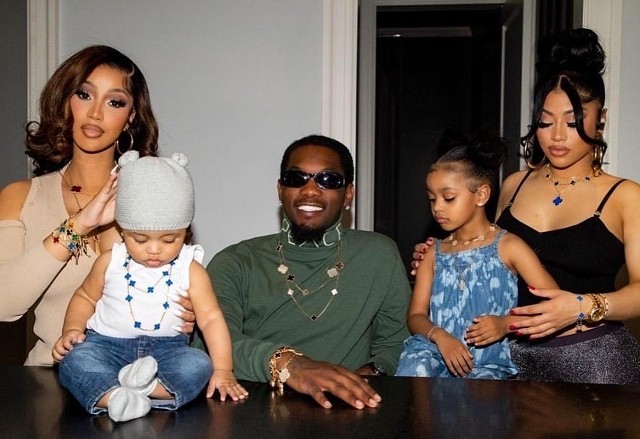 Earlier this month, Cardi B and Offset announced the name of their 7-month-old son, whom they welcomed on Sept. 4.
The couple shared photos of their little one for the first time and announced his name with emojis. "🦕🌊🧸," Cardi wrote alongside pictures of Wave rocking a fur coat and giant diamond chain.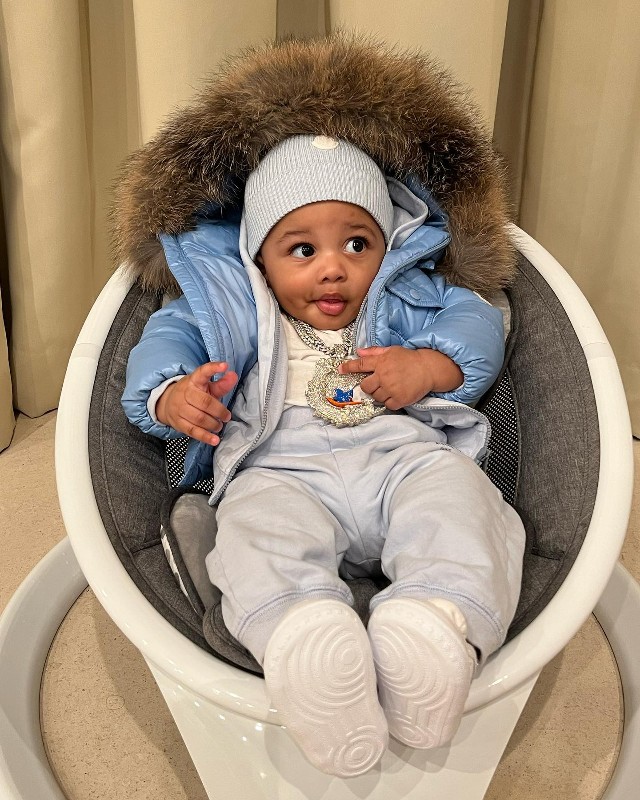 In an exclusive interview with Essence, the couple revealed why it took them almost a year to reveal their son to the world.
"We went through a lot of sad things when it comes to Kulture—terrible behavior that not even the older kids have ever been through," Cardi revealed. "So many people will post mean, disgusting things, just to get a reaction from us." It was for that reason the couple waited to show Wave to the world. Cardi admits: "We want to protect our feelings, because we get very, very angry and upset."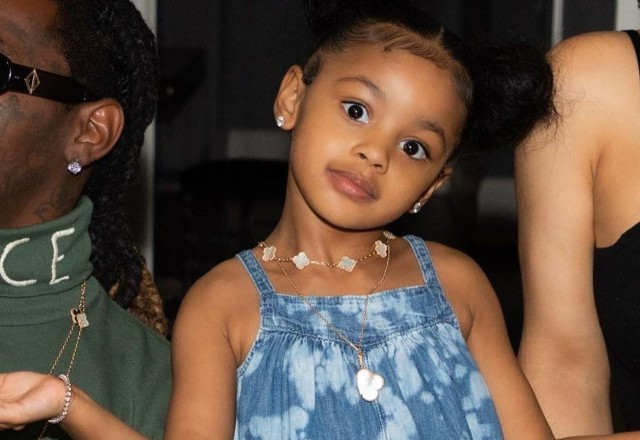 In addition to the two kids he shares with Cardi B, Offset is also a father to three older children from previous relationships: daughter Kalea, 7, and sons Jordan, 12, and Kody, also 7.
"It's a blessing to be able to have them all together, and to have a wife who's open and treats them as if they're her kids," he said during his sit-down with Essence. "It could be an issue, but I don't have to go through that, and that's beautiful."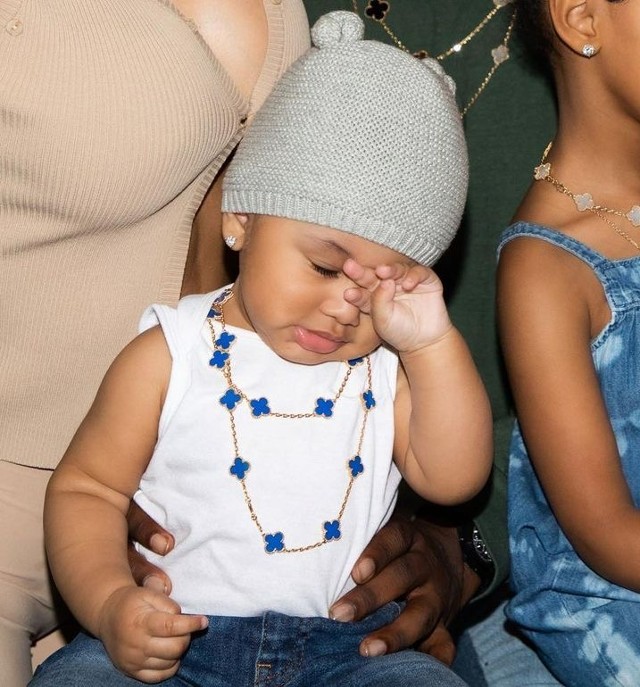 Reflecting on their blended family, Cardi added, "I feel like sometimes people go into a relationship with a man or a woman who has kids with negativity—and I feel like people should embrace it, and love it. I love our family, and I wouldn't want it any other way."
Photos: Tomas Herold