Season two of Tyler Perry's Young Dylan kicked-off at the beginning of the month and fans cannot get enough. The talented young star of the show, Dylan Gilmer, took a moment out of his busy schedule to dish exclusively with BCKOnline.. Take a look below at what he had to say and make sure you are tuning into the Nickelodeon show because this is one season that you don't want to miss!
BCK: What made you want to start acting?
Dylan Gilmer: What made me want to start acting was that I always loved watching Marvel movies and Tyler Perry movies, and the actors who've really inspired me are Will Smith and Chadwick Boseman because, first of all, Chadwick played Black Panther and I've always wanted to be a superhero in a movie. I've always just wanted to be an actor myself honestly. And when I found out that I was going to be playing a main character and the show was named after me, that was amazing! Man, I was so excited. It was just a dream come true and I felt shocked. I couldn't believe it when they said that!
BCK: Tell us about your role on Tyler Perry's Young Dylan?
DG: My character is an aspiring rapper and star-in-training. He loves his family. His grandmother moves him in with his cousins and uncle, and he turns their lives upside down.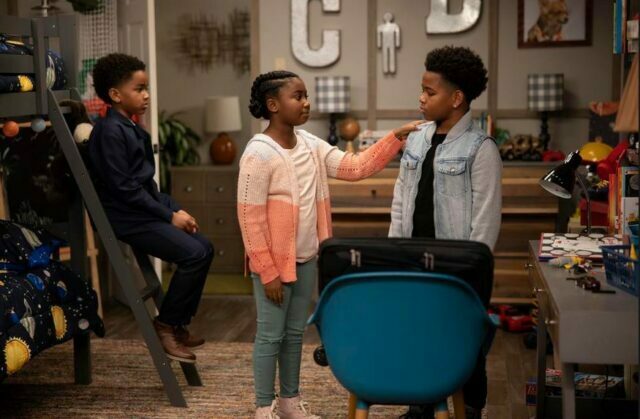 BCK: What has been your favorite moment on the set so far?
DG: Just interacting with all the people at Tyler Perry Studios. I have such a bond with everyone there, like everybody knows me and when I walk outside, we all say hi to each other. Everyone has such great manners and I just love being around that positive environment.
BCK: Season two has kicked off. Can you tell us about what viewers can expect this go around?
DG: You can expect new characters and new settings. You can expect Young Dylan going extra hard wanting to be a rapper. You can also expect just new stuff in general and this season, in my opinion, is even better than season one.
BCK: You are also a rapper. Tell us how you got started in music?
DG: How I got started in music was one day we were coming home from the barber shop and my father said we should do a video of me doing this popular song called "Don't" by Bryson Tiller, and it went viral. That's how I started my rapping career and people were saying "why don't you make music and start writing your own music?" and I was like "alright!" and it just went off from there.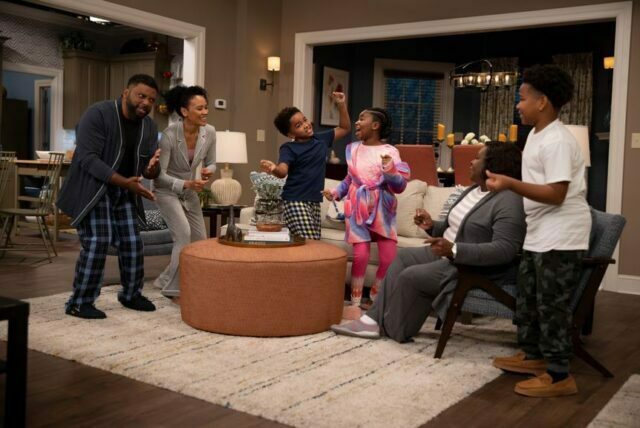 BCK: Who is your favorite rapper? Why?
DG: My favorite rapper is Drake. I've always loved him and have always wanted to be just like him in my own career as a rapper.
BCK: Who is your favorite actor? Why?
DG: My favorite actors are Will Smith and Chadwick Boseman. They're both so talented. Also, Chadwick played Black Panther and I've always wanted to play a superhero too.
BCK: What is one thing that nobody knows about you?
DG: One thing that nobody knows about me is that I love collecting action figures, like Marvel toys, anime toys, DC toys. That's what I love doing and nobody knows that about me!
BCK: What advice would you give other kids that want to break into acting?
DG: Advice I would give to other kids wanting to break into acting is that if this is really your dream, go hard, perfect your craft and watch actors. I've learned so much from watching other actors perform, experienced actors of course, and they've taught me a lot of stuff. Like some sad parts of a movie and happy parts of a movie, like how to get those expressions when filming scenes.
BCK: If you could fast-forward and talk to your future self, what would you tell him?
DG: I would tell him "thank you for letting me be the man I am now. You really did great and had a lot of fun, and I'm happy I get to be you when I grow up!"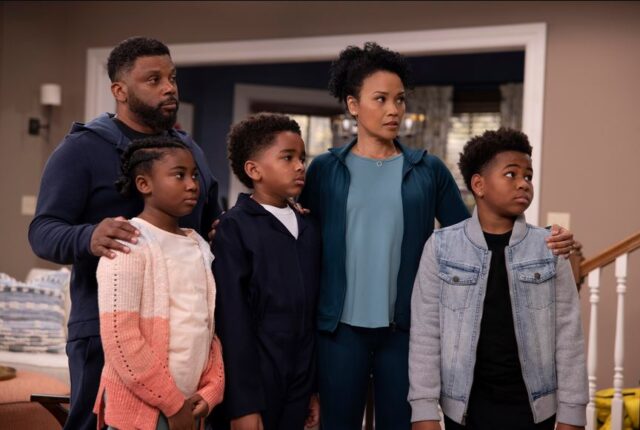 BCK: What can we expect to see from Young Dylan coming up both on screen and off?
DG: On the show, you can expect to see a great dynamic with everyone. You can expect to see us pranking each other and just having fun with all of the kids there. You can expect a lot of new settings and new characters, and you can also expect to see Young Dylan maturing. And I'm rapping more, and I get to hit up a few record labels this season too!
For me personally, you can expect an album coming soon. I've also been auditioning to do new movies and new TV shows, so that's been very exciting, and you can expect a lot to come.