When Mattel gives you your very own Barbie doll, that's when you know that you've made it and of course, Yara Shahidi, for the company's 60th anniversary got her own mini-me, the Yara Shahidi Barbie, Shero Doll, sporting a very important message-get out and vote.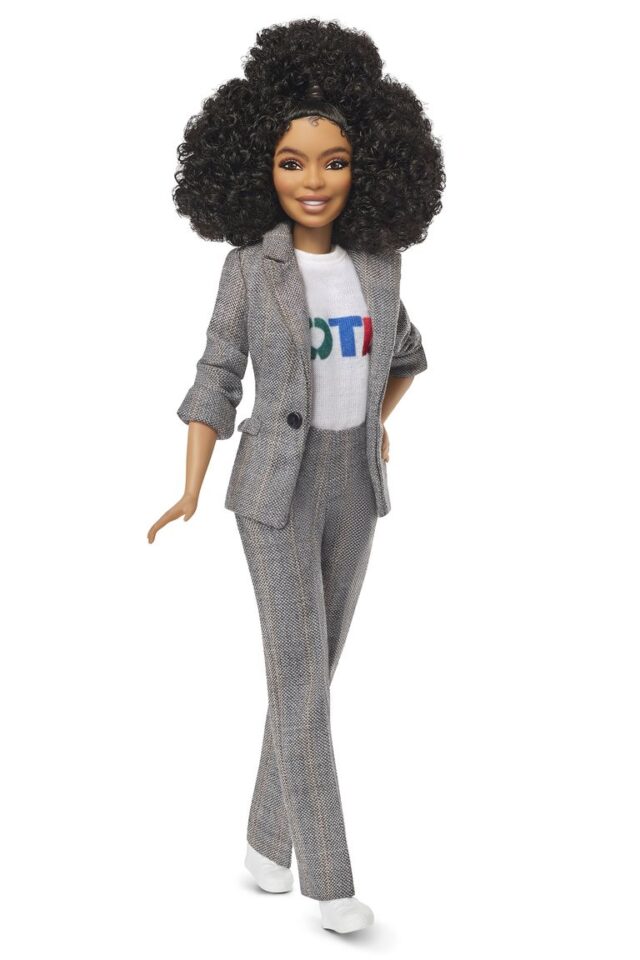 The collectible, Barbie is fully posable and comes dressed in Shahidi's 'Vote' t-shirt, gray blazer and matching pants. White platform sneakers, a backpack with a 'Vote' sticker and a 'ballot' all complete the look. The doll Includes doll stand and Certificate of Authenticity.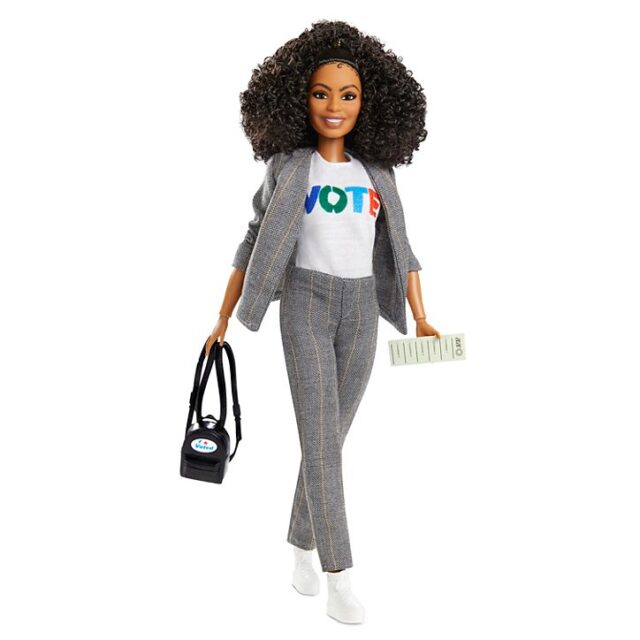 The doll retails for $29.99 and is the perfect gift for any little girl and collector. Shahidi spoke with Harper's Bazaar when the doll first launched to talk about her Barbie, the 2020 election and more. In case you missed it, take a peek at a snippet of her interview below.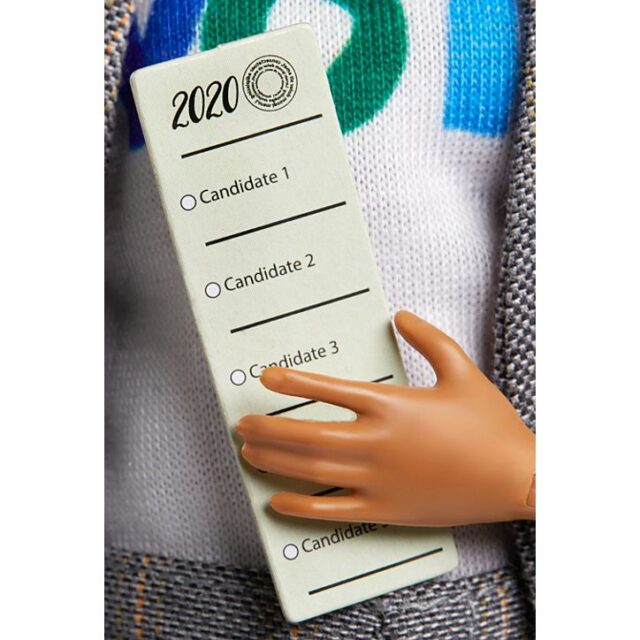 Harper's BAZAAR: How did you feel seeing your Barbie for the first time?
Yara Shahidi: What was so exciting is that, one, it looks like me! And two, there's so many things about it that are just so Yara, from the 'Vote' t-shirt to my hair—we actually have the same baby hairs today—to the makeup and eyebrows. To see something that accurately portrays who I am is very cool.
HB: Did you pick what your Barbie is wearing?
YS: Yes, I did. I live in suits, it's one of my favorite looks. I love wearing a suit, and so this was actually designed off of one that I wore a while back. Then my 'Vote' t-shirt I'm always wearing. It's a t-shirt and a suit, I feel so fancy.
HB: And it's so cute with the sneakers.
YS: Right, but more than that, it's what I feel most comfortable in too. Even though it seems like 'formal wear' to be in what I view as my daily uniform.
HB: Are there any women in particular that haven't been made into Barbies yet that you would like to see as a Barbie someday?
YS: Ooh, that's a good question! Now I'm really questioning my Barbie history and whose Barbies I've seen…I would love a Naomi Campbell doll, I would love a Grace Jones doll.
HB: She was incredible closing the Zendaya x Tommy Hilfiger show. You were there, right?
YS: Yes! You see where my mind's going. This is a hard one, if I think of any more I'm gonna circle back then.
HB: Do you have any early childhood memories of Barbie that stick out specifically to you?
YS: What's really funny is that I have memories both playing with Barbies and shooting with Mattel when I was younger. I didn't even realize how full circle it was until my cousin reached out and had been like, 'remember when we were on set together for the So In Style dolls?' I was also talking about how intentional my parents were with what toys were brought into the house, in what they reflected and represented. Even my memories with Barbies were usually traveling through history, so I would place my Barbie in ancient Greece.
HB: My Barbies always had such intricate back stories.
YS: Oh my goodness, such intricate back stories! Me and my brother would play 'people games,' that's what we called them. We'd choose a time period and stick with it and tell a story. I remember it ranged from ancient Greece to the sixties, and we'd travel everywhere. Our Barbies would be gladiators and teachers.
To read the remainder of Shahidi's interview with Harper's Bazaar, click here.