Reginae Carter looks forward to spoiling Zonnique's baby. Lil Wayne's daughter expressed excitement over her good friend's pregnancy earlier this week.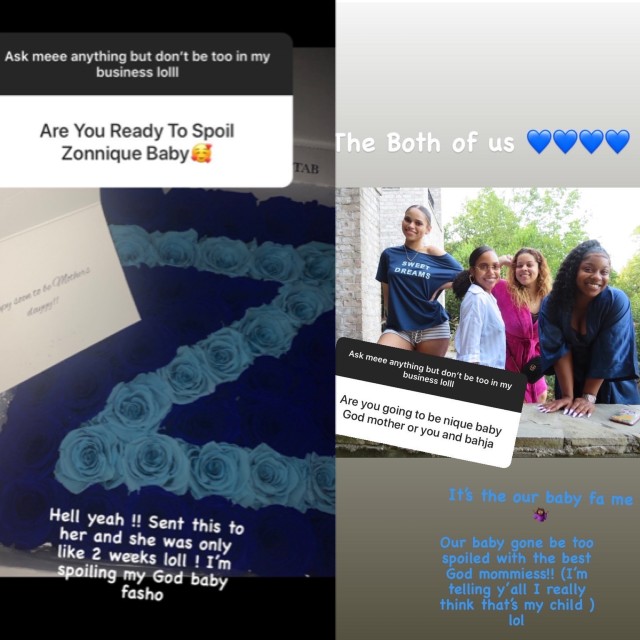 "I'm spoiling my god baby for sure," Reginae said. Carter went on to tell her social media fans that she planned to share the role of godmother with another of Zonnique's friends who goes by the name of Bahja. "Our baby [is going to] be too spoiled with the best God Mommies," Reginae exclaimed. "I'm telling y'all, I really think that's my child."
Zonnique shared her expectancy of a child with her boyfriend, Bandhunta Izzy, a few weeks ago. "Literally every year, probably for the past three years, this same rumor [that I was pregnant] had come out," Zonnique shared during a recent interview with PEOPLE. "This time I actually am pregnant. It's weird," the recording artist said.
"With it being my first time being pregnant, I had so many expectations and was thinking, 'Oh, it's going to be really hard,'" Zonnique said of her expectations. "I never really had morning sickness," the mom-to-be shared.
Zonnique and Bandhunta Izzy are expecting their first child to arrive in the coming months. Stay tuned for more celebrity pregnancy news!
Photo: Reginae Carter/Instagram