Skai Jackson hit the dance floor for her first dance on the 29th season premiere of Dancing With The Stars on Monday, (September 14th), in Los Angeles.
The 18-year-old Disney star performed the tango with her partner Alan Bersten to Nicki Minaj's song "Super Bass," and the judges were nothing less than impressed as she earned a total of 21/30 for the night!
"I think we nailed it! @dancingabc," Skai wrote on Instagram.
"I had a blast dancing … make sure you guys vote for me next week!!" she added on Twitter.
Skai recently opened up about dancing and bringing energy to the dance floor in an interview with EW.
"I feel like when you're dancing, especially how we're doing it on live television, you need to give that energy to the camera which is mainly with your face. You can be doing the dance moves 100% but if your face looks confused it might ruin the dance. That's something that me and my dance partner have been working on a lot — serving face with confidence and with that energy that people can read on-screen and off-screen."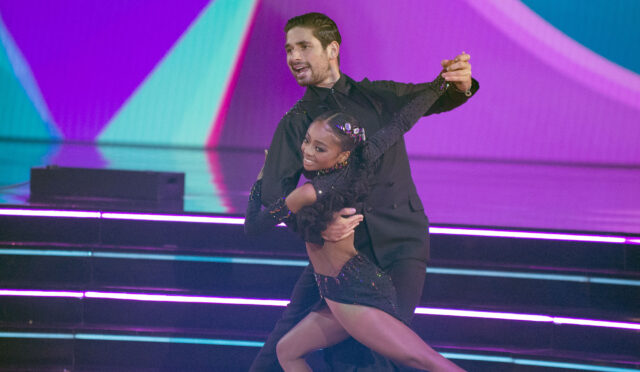 And energy she did definitely bring. Jackson is known for her incredible fashion style and major talent in the Disney universe and now it is apparent that she has just added another title to her resume, dancing queen.
Take a look at Jackson's performance below. We think that she nailed it. What do you think? Sound-off and comment below. We want to hear from you. And of course, make sure to tune-in and catch Jackson on the dance floor on Monday nights on ABC.