When life gave her lemons, 15-year-old Mikaila Ulmer didn't just make lemonade, she made a multi-million dollar lemonade brand called Me & the Bees (and helped to save bees along the way). Mikaila has proven that age is just a number when it comes to being a successful entrepreneur, and she is releasing her book called Bee Fearless: Dream Like a Kid.
A native of Austin, Texas, Mikaila Ulmer first started her lemonade business when she was four. After getting stung by bees twice in a week, Mikaila researched how bees are vital to ecosystems, and after learning that they were endangered, she made it her mission to save them. Mikaila modified her great-grandmother's flaxseed lemonade recipe, added honey to it, sold it at her lemonade stand in front of her house, and used the money to support bee conservation. She then created Me & the Bees with her family's help and her business went on to blossom into a multi-million dollar beverage company, selling delicious lemonade in over 1,800 stores nationwide.
As the Founder and CEO of Me & the Bees, Mikaila Ulmer has made quite a name for herself and has caught the attention of some big names like Forbes. Mikaila has met with Fortune 500 CEO's and spoken regularly at entrepreneurial summits. In 2015, she appeared on ABC's Shark Tank, where she secured a $60,000 deal with FUBU founder Daymond John. TIME recognized Mikaila as one of the 30 Most Influential Teens in 2017, a list she shared with stars like singer Shawn Mendez and actress Yara Shahidi. In 2016, Mikaila even got to introduce President Barack Obama at the United State of Women summit.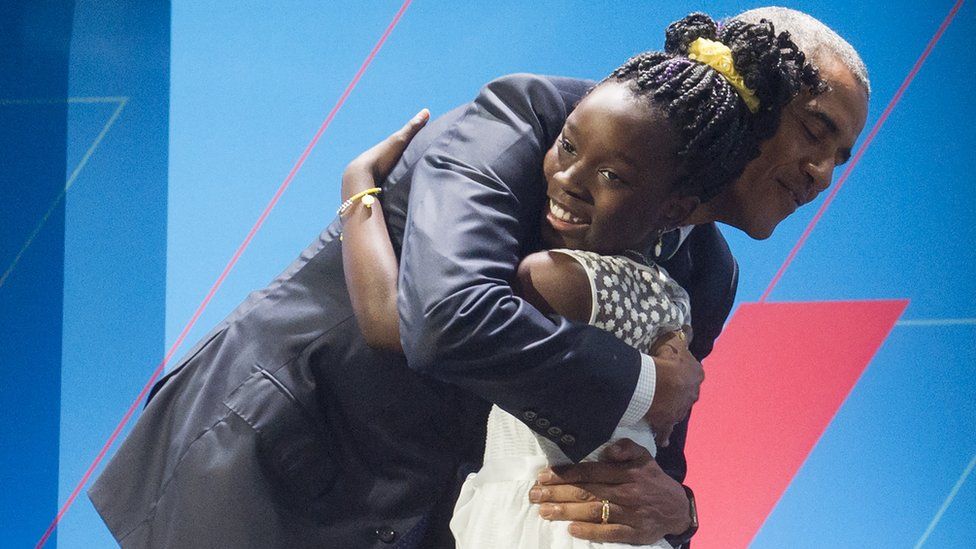 Mikaila Ulmer has accomplished much at her age, all while still attending school by the way. Now she is releasing her book, Bee Fearless: Dream Like a Kid, which is set to come out August 18 and is already a #1 New Release on Amazon. In her book, Ulmer shares her story and offers advice for aspiring entrepreneurs, especially young ones like her, "instilling in them the bee-lief that they can bee fearless and achieve their dreams too."