Due to the COVID-19 (coronavirus) outbreak, many schools and businesses have closed and the NBA season has been suspended, leaving NBA star Damian Lillard of the Portland Trail Blazers with more quality time to spend with his fiancee Kay'La Hanson and their 2-year-old son Damian Lillard Jr. Though Damian enjoys caring for Damian Jr, he admits it is a lot of hard work and has a newfound respect for daily parental duties.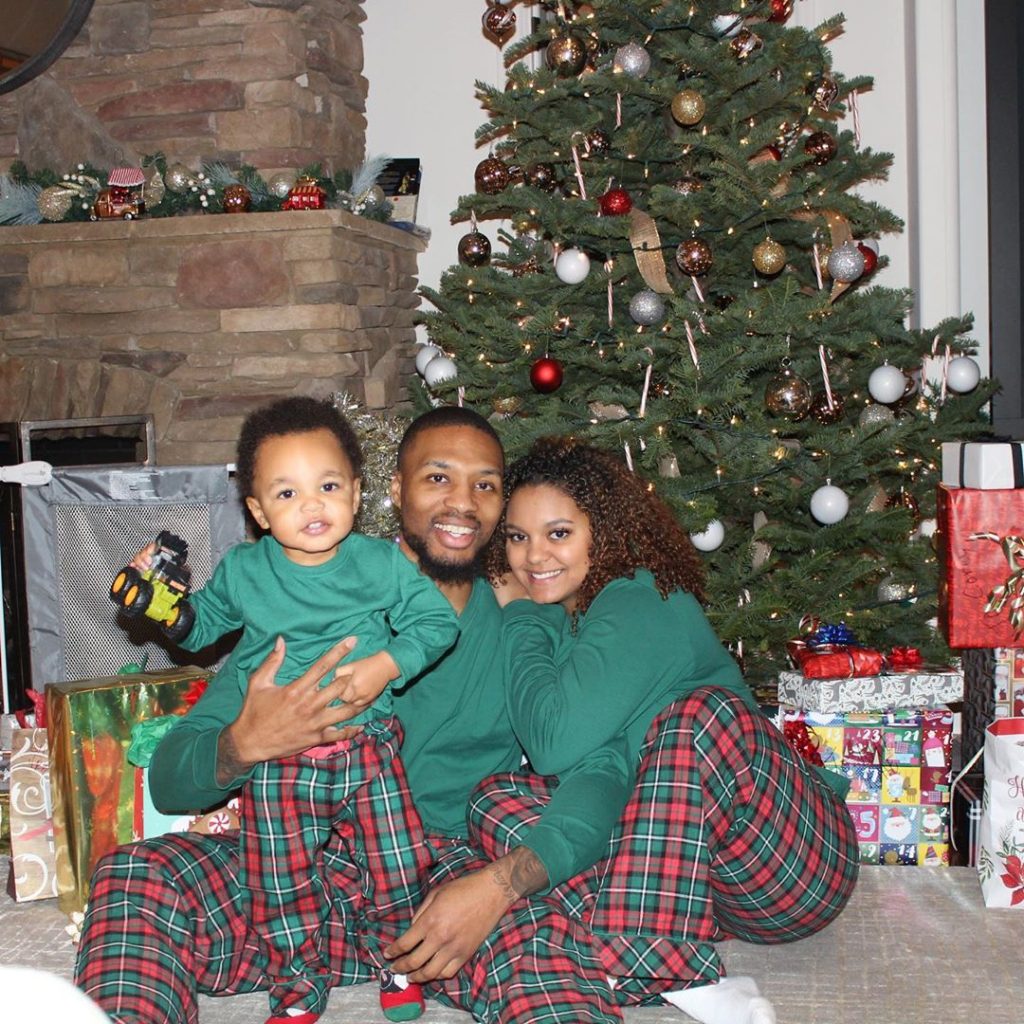 "Even in season, I spend a lot of time with my son. But there's something different about waking up and he's full of energy and running around and bouncing off the wall at 7 a.m., and then he wants to eat," says Damian Lillard. "I feel like I work for him. Make his food. Go turn his TV show on. Clean up his toys as he's messing up the whole house. Get him some almond milk. Follow him around so he doesn't get into something. Make him lunch. Give him a bath. Change his diapers. It's constant work. For all the parents who do this on the regular, I have the most respect in the world for you guys. This is a full-time job, for sure."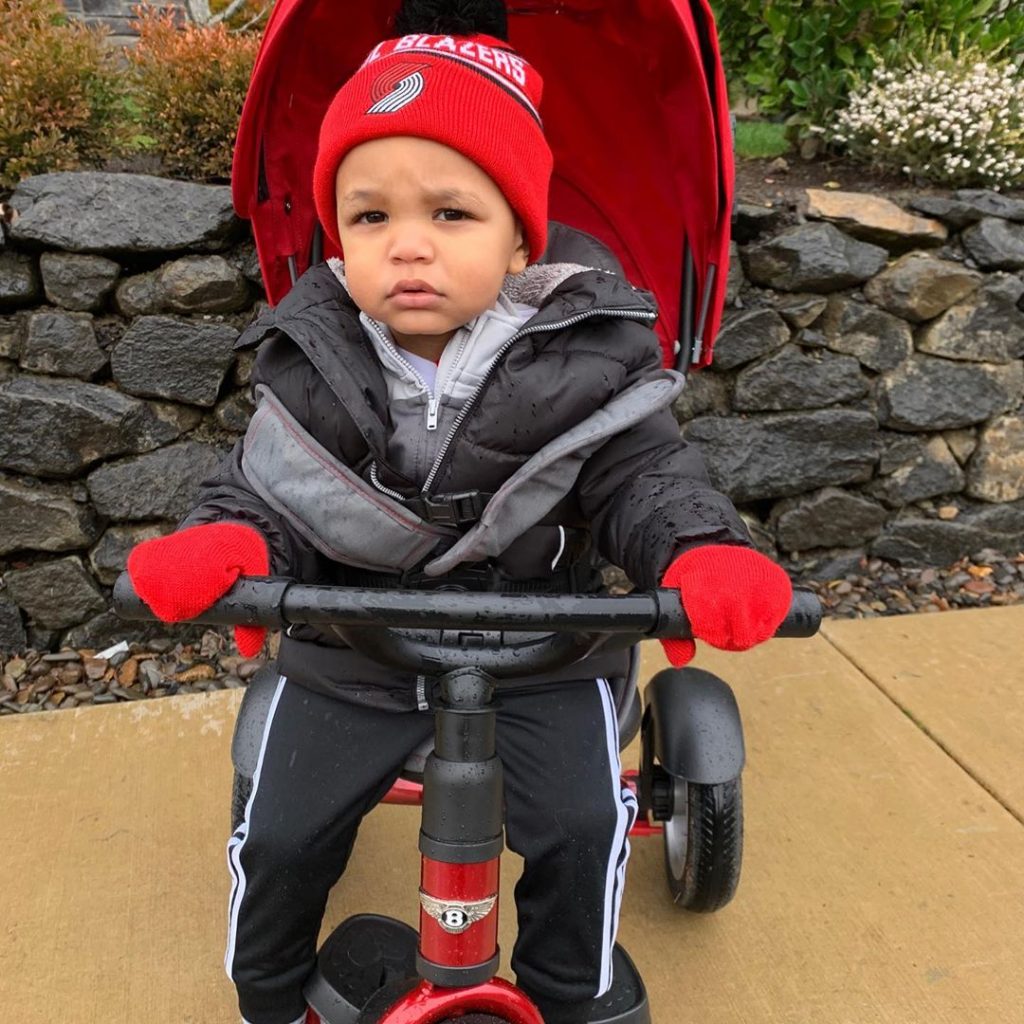 In addition to bonding with his son, Damian Lillard has spent his quarantine time working out in his home gym due to NBA practice facilities being closed to prevent the spread of coronavirus. "I haven't been able to get into the training facility," Lillard said. "At the moment, they don't want us in the practice facility. They don't want us training with any of our coaches or anything like that. They also don't want us training at a third-party gym or with a third-party trainer, so it's basically like if you don't have a gym at home, you can't train. So fortunately for me, I have a gym at home, so I've been able to kind of continue and get work done."
For Damian Lillard, getting work done includes aiding people who have been affected by the coronavirus. Lillard reportedly donated $100,000 to COVID-19 relief efforts and to subsidize part-time NBA employees who have been affected by the NBA's suspension, which started on March 11. "It's the right thing to do," says Lillard.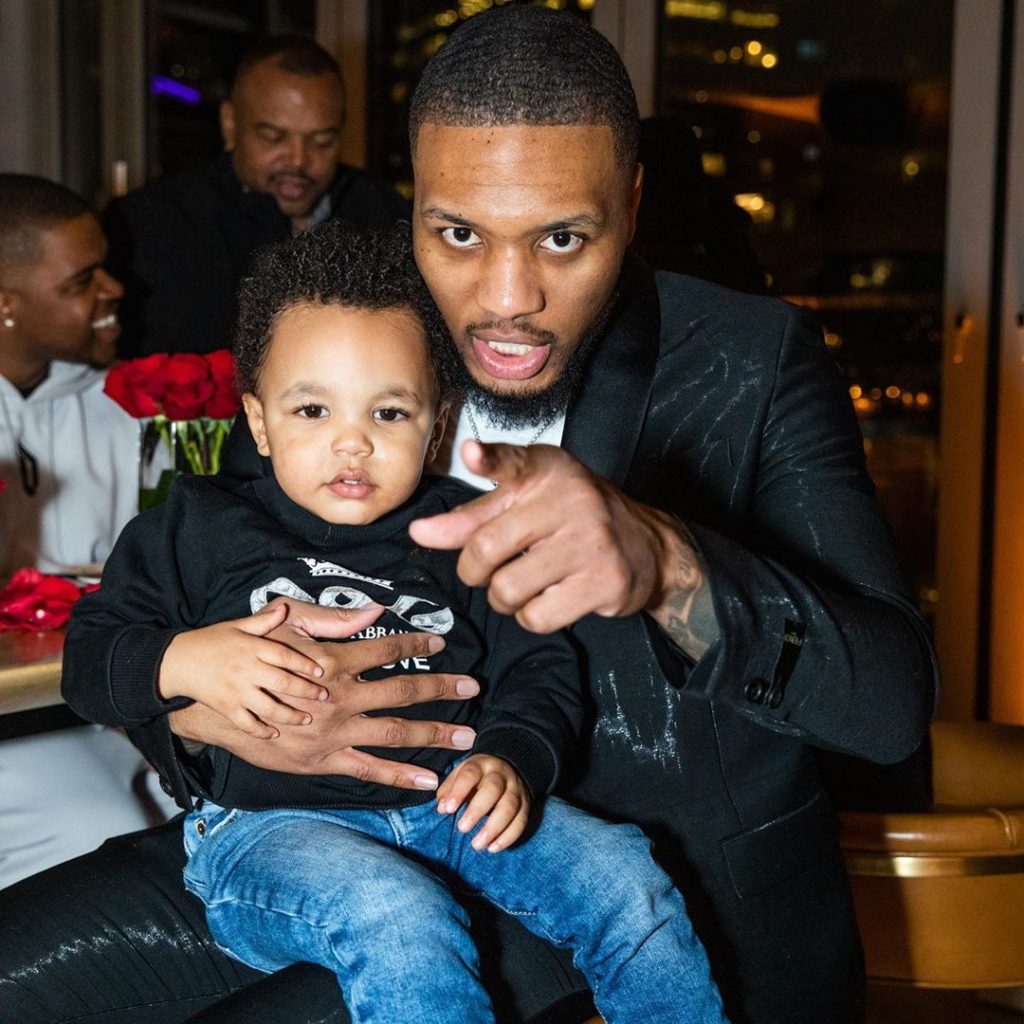 Though Damian Lillard himself hasn't been tested for COVID-19, he claims that he is fine, saying: "I've been following all the rules and protocol we've been given, checking my temperature, making sure I'm staying isolated in the house. I haven't experienced any symptoms."