It all started with four-year-old Ariyonna calling herself ugly on a now viral social media video.
Heartbreaking, we know, to say the least! Well, fast forward and fortunately, little Ariyonna has gotten much love across the internet from many famous faces such as Jada Pinkett Smith and many more. Ariyonna and her family also were invited to the Tamron Hall show where one of those famous faces made it to set to visit Ariyonna in person.
In addition to 61-year-old Oscar-nominated Angela Bassett, former First Lady Michelle Obama and actress Viola Davis also had messages of their own for the beautiful young girl.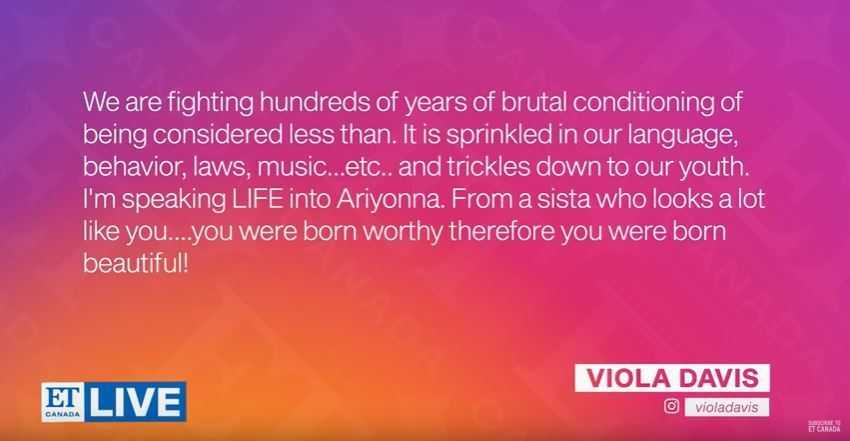 "We are fighting hundreds of years of brutal conditioning of being considered less than," Davis said in a statement directed towards Ariyonna. "It is sprinkled in our language, behavior, laws, music…etc… and trickles down to our youth. I'm speaking LIFE into Ariyonna. From a sista who looks a lot like you…you were born worthy therefore you were born beautiful!"
Ariyonna's mother, Ashante Cotton, and the woman in the video doing her hair, Shabria Redmond, have both been moved to tears as a result of all of the love and support.
What do you think about Ariyonna and her viral video? What are your words of support for Ariyonna? Sound-off, we definitely want to hear from you.