It's been two years since Joe Budden and Cyn Santana welcomed their baby boy, Lexington Budden. Today(December 15), the on and off couple are celebrating their son's birthday with a private party.
Ahead of the bash, Santana took to her Instagram to share throwback photos of her son. One such image is of the Love and Hip Hop: New York star when she was pregnant. "Wowwww. Two years ago today Doctor said "Sis you 4cm dilated" 6cm away from my life changing forever. My greatest gift. My baby will be two," she captioned of the photo.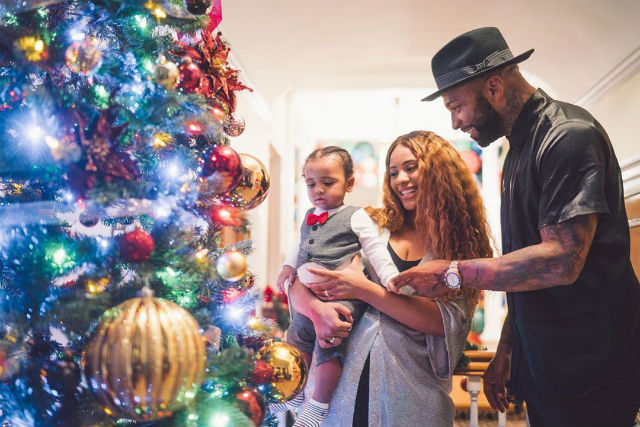 Last year, Joe and Cyn threw their son an Elmo Christmas-themed birthday party.
At the time, Budden shared that "everyone had an AMAZING time at @lexingtonbudden 's 1st bday party (including him for the most part lol).. You did an amazing job babe @cynsantana !!!! I had no idea how to have a party for a 1 year old, but yesterday i learned it wasn't just a celebration for him, it was a celebration for us, love, family, togetherness, wisdom, success and generational change. Thank you God, i am eternally grateful."
This year, Budden and Santana will have a 'Paw Patrol' themed party for their tiny tot so stay tuned for more!
You can catch Joe, Cyn, and Lexington on Season 10 of "Love & Hip Hop: New York".