Dean Darby has been busy! First, the little one visited the pumpkin patch with his mom, Ashley Darby. Then, Dean supported Real Housewives of Potomac co-star Monique Samuels and her husband at their Ring of Honor event. This baby is on the move!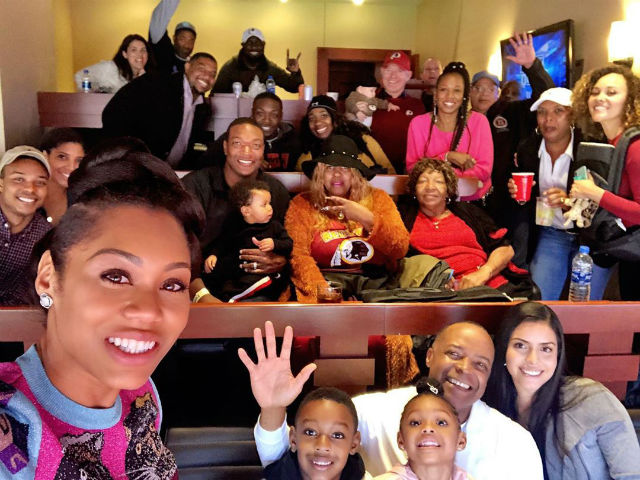 The Ring of Honor event was held for Chris Samuels. The former NFL player was inducted into the Redskins honorary circle after playing for the team for ten seasons before retiring in 2010.
"I'm so proud of my husband," Monique shared with her Instagram fans. "He's the most humble person I know to have such an impressive resume! Today he will be inducted into the @redskins Ring of Honor! After being retired for almost 10 years, the impact he's made on the NFL can still be felt!"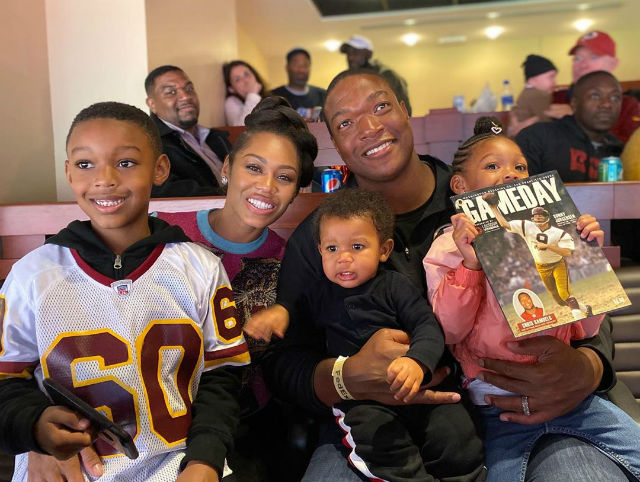 Ashley Darby also commented on the momentous occasion. "It was so cool to be a part of history with the Samuels family," the Real Housewives of Potomac star shared with her social media fans. "Chris was inducted into the Redskins Ring of Fame and we got to celebrate with him and his wonderful friends and family. Michael, Dean and I were so happy to be there – thank you for including us @mrsmoniquesamuels."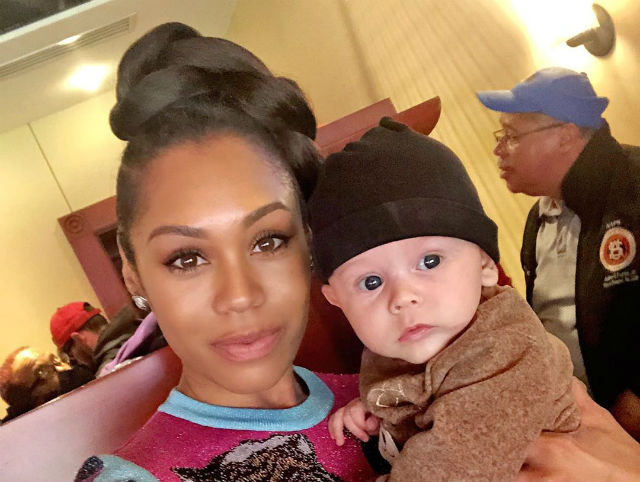 Dean is Ashley Darby and her husband Michael Darby's only child. Stay tuned for more Real Housewives of Potomac baby news!
Photo: Ashley Darby/Instagram