Baby Archie makes an adorable cameo in Meghan and Harry's new documentary, Harry & Meghan: An African Journey. The little one is clearly the star of the television special.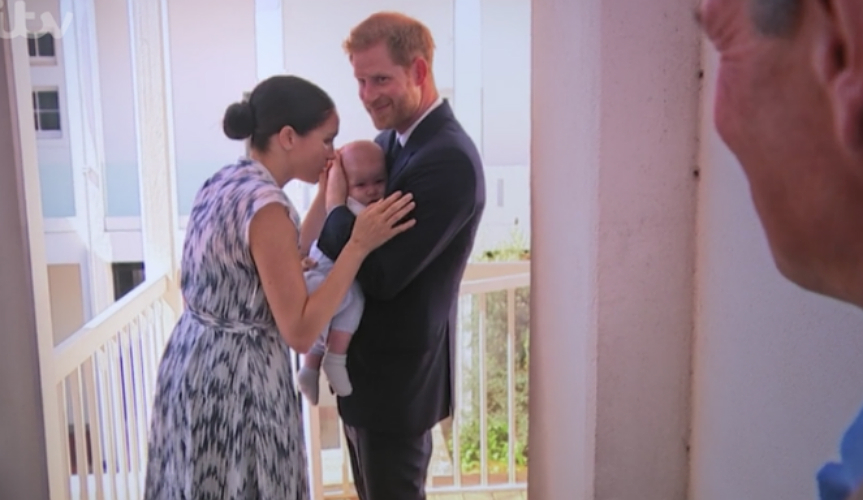 Prince Harry dotes on his son throughout the documentary. "He clearly loves Africa as well because he's been happy looking out the window," the prince shares. "He found his voice here," Harry adds. "He was bouncing up and down and making more noise than he's ever made before."
Meghan and Harry visited Archbishop Desmon Tutu and his daughter, Thandeka Tutu-Gxashe, during his trip to Africa a few weeks back. Archie joined his parents on the visit and gained a friend in Thandeka Tutu-Gxashe who said that Meghan and Harry's son was quite the little charmer.
"I think Archie will look back on that in so many years and that right from the beginning of his life, he was fortunate enough to have this moment with one of the best and most impactful leaders of our time," Meghan says in the documentary. "So, it's really special," she adds.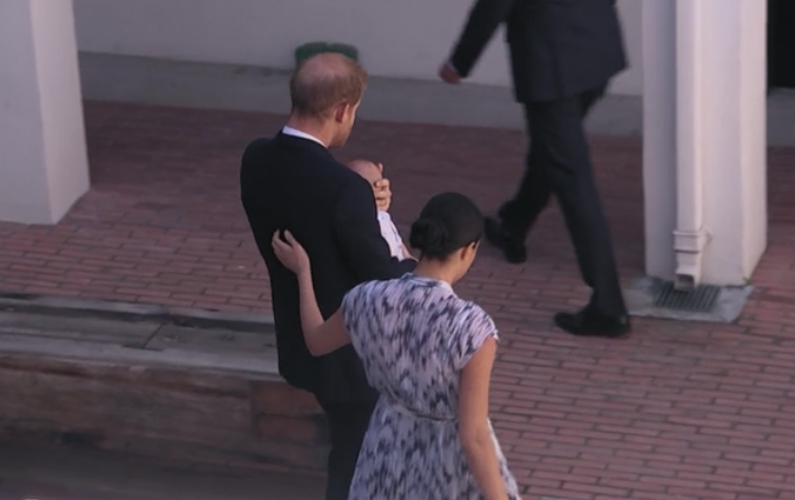 In addition to discussing the significance of baby Archie's first trip to Africa, Meghan also delves into the pressures of Royal life further complicated by the British tabloids. "Any woman, especially when they're pregnant, you're really vulnerable," the celebrity mom reveals.
"And then, when you have a newborn … And especially as a woman, it's a lot," Meghan admits. "It's a very real thing to be going through behind the scenes."
Criticism of Meghan in the tabloids became so intense that Harry decided to file suit against three media outlets citing bullying as his main motivation. The prince also revealed that the harsh scrutiny of his wife serves as a reminder of how the tabloids harrassed his mom, Princess Diana, up to the fateful night of her death.
"It's hard," Meghan reveals in her and Harry's new documentary. "When I first met my now-husband, my friends were really happy because I was so happy," she explains. "But my British friends said to me, 'I'm sure he's great. But you shouldn't do it because the British tabloids will destroy your life.'"
Harry & Meghan: An African Journey airs tonight (October 23) at 10 p.m. ET, on ABC.
Photo: ITV-ABC/Harper's Bazaar