Offset had lots of support from family at the third installment of the Billboard Hip Hop Live concert series. Cardi B joined her husband onstage at the event. The 'Money' rapper also brought their baby girl, Kulture Cephus, into the spotlight.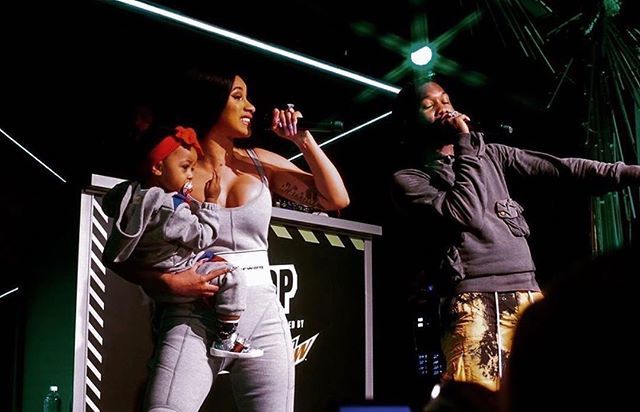 "It's always love," offset said of his performance prior to the main event. "New York City is like my second home outside of Atlanta," the rapper revealed.
Offset gave fans upwards of an hour of his talent. The show-stopper, of course, came at the finale when the rapper's wife and child came onstage. Cardi delivered her verse of the hit song, 'Clout,' which she recorded with Offset. Kulture was calm, cool, and collected while her mom and dad kept the crowd excited.
"This show is dedicated to the fans," Offset said before his performance. "It's a different type of show for me, interacting with the fans and stopping while doing the show," he admitted. "I'd do anything for my fans to give them an experience they've never had." Offset certainly did just that by making his show a family affair.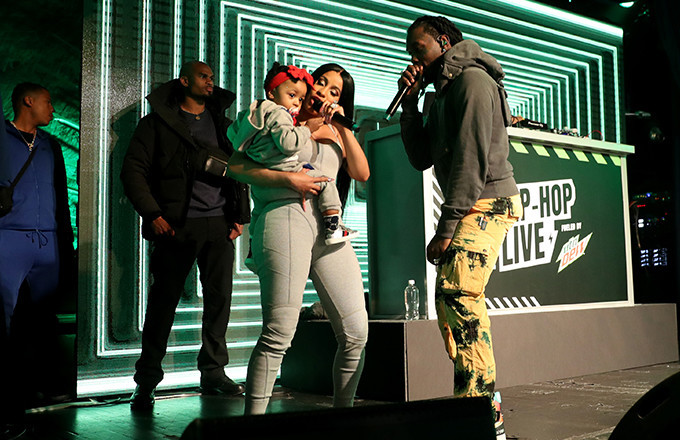 Offset and Cardi B's performance comes on the heels of the celebrity father taking his wife and mother of his youngest child on a bae-cation in honor of her twenty-seventh birthday. Offset gave Cardi two rings that were every bit bling-worthy during their vacation experience. "I can't believe it," Cardi exclaimed of her incredible gifts. "Thank you so much, babe," she said.
Kulture Cephus is Offset and Cardi B's only child together. Offset has four kids in all. Stay tuned for more celebrity kids news!
Photo: Billboard