Tameka "Tiny" Harris posed with her daughter, Heiress Diana Harris, backstage during Majic 107.5 After Dark at City Winery held in Atlanta, Georgia, earlier this week. The celebrity mom and her daughter were definitely ready to mingle at the event.
One candid showed Tiny and Heiress sharing a hug offstage. The little one surveyed the horizon while her mom looked upon her daughter with love. "I love this baby Y'all," one fan said. "She brings me so much joy," the social media follower wrote online.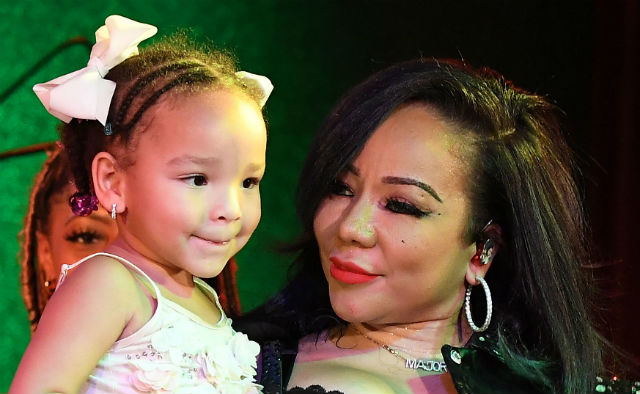 Tiny Harris had the support of her Xscape bandmates – Kandi Burruss, LaTocha Scott, and Tamika Scott – who all came out to support the celebrity mom in her solo career efforts. "We had to come [to] support our sister @majorgirl tonight," Kandi Burruss told her Instagram fans after Tiny's concert segment. "She did a great job," the RHOA star added.
Tiny has been in the music industry for years. These recent months, however, have proven to be quite different for the celebrity mom who is taking time to develop her own career in addition to bolstering the careers of others.
"I feel great about it," Tiny said of her new single, 'I F-kin <3 U' during an exclusive interview with Hollywood Life. "This song is about a woman [who] loves her man. — But, she also feels like she's at the edge," the celebrity mom said. "She wants him to know [that] pretty much, 'I could do other things, but I really f–king love you, so I'm working hard at it.'"
Tiny Harris and her husband, T.I., parent seven children together. Stay tuned for more Harris family news!
Photo: Paras Griffin/Getty Images