What better way to celebrate your wedding anniversary than with date night sans the kids? Ayesha Curry and Steph Curry did just that earlier this week. The celebrity couple did, of course, take a few pictures with their children before heading out for a night of fun.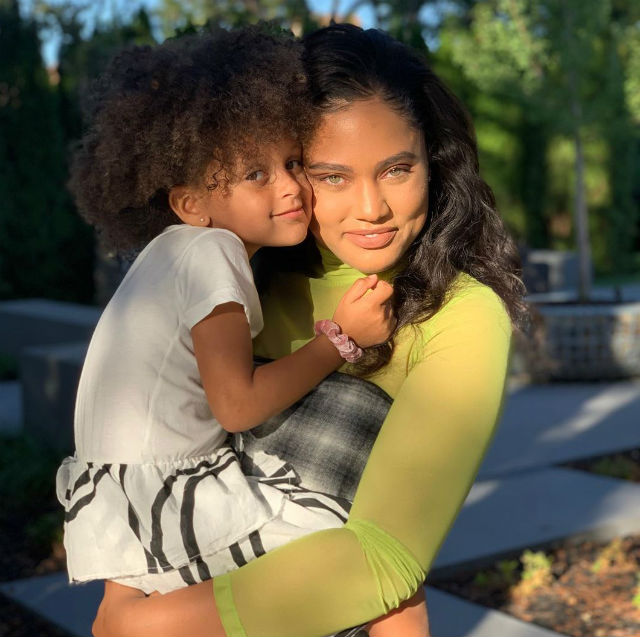 Ayesha took pictures with two out of three of the kids. Ryan and Canon were ready for photos with mom. Riley Curry, the oldest of the siblings, did not pose for pictures. She was probably behind the camera taking all of the amazing shots. Do Ayesha and Steph Curry have a budding photographer in Riley? Perhaps yes.
It was, after all, a few weeks back that Ayesha Curry told media about her oldest daughter's obsession with smartphones. The celebrity mom even recalled a time when her daughter brought her mom's old phone to a basketball game and proceeded to go on social media using the device. Ayesha was able to use iCloud to see her daughter's activity and threatened to bar Riley from having an iPhone until she was well into her teen years if the youngster did not return the device.
Riley, Ryan, and Canon are cherries on top of the cake that is Ayesha and Steph's eight-year marriage. The NBA star took to social media to celebrate his happy home on his wedding anniversary a few weeks back.
"My baby, my love, my life," Steph wrote online. "What can I say," he asked. "This is us eight years married in, loving each other for 11 and we somehow still find reasons and things that we love about each other every day." Ayesha returned the sweet note with beautiful words of her own. "Each day with you is the ultimate blessing," Ayesha shared. "Getting to do life with you is an infinite sea of bliss."
What is next for the Curry family? We will have to keep watching to find out! Stay tuned for more celebrity kids news!
Photo: Ayesha Curry/Instagram