Nailing the perfect "cat eye" for many can be a challenge. Even some of the top beauty influencers sometimes shy away from the makeup trick, opting for another look instead. Well, seven-year-old Blue Ivy has us all beat because grandmother, Tina Knowles Lawson, says that her granddaughter, "can do a perfect cat eye." Among her other many talents is this elementary student being set up to be the next YouTube makeup sensation?
"I've bought Blue so many makeup kits, much to her dad's dismay," the 65-year-old proud grandmother told Entertainment Tonight at BeautyCon in Los Angeles. "But it's just for playtime. We have fun!" Although it's just for playtime, Knowles acknowledges that her granddaughter is "quite the makeup artist. She puts stones and does all this fancy stuff. She can do a perfect cat eye. She's a little artist."
We know that this young Carter is definitely filled with talent from singing to slaying her cameo in her mother's latest video to being a true fashionista on the red carpet, it is not surprising that she is great at makeup too. And don't forget, back in 2016, Beyoncé shared a photo of the a four-year-old Blue Ivy playing with her makeup.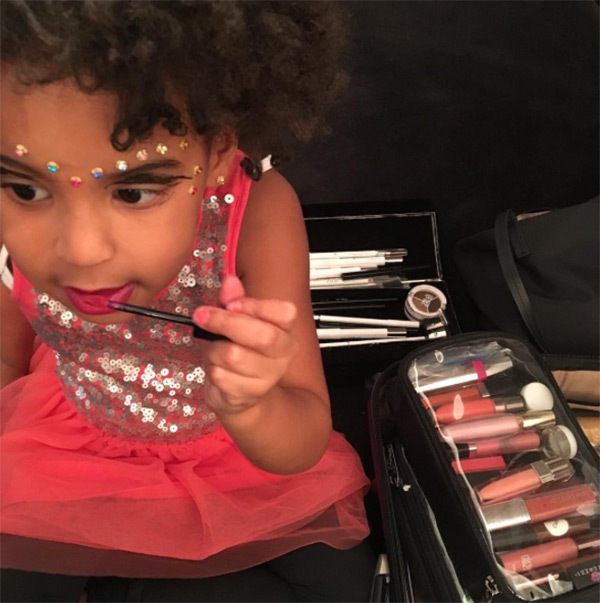 Music, fashion, and now makeup-I know that we cannot wait to see what Blue Ivy comes up with next!