La La Anthony's special guest at the 2019 BET Awards was her son, Kiyan Anthony. The celebrity mom hit the blue carpet in Los Angeles with her tween this past Sunday (June 23).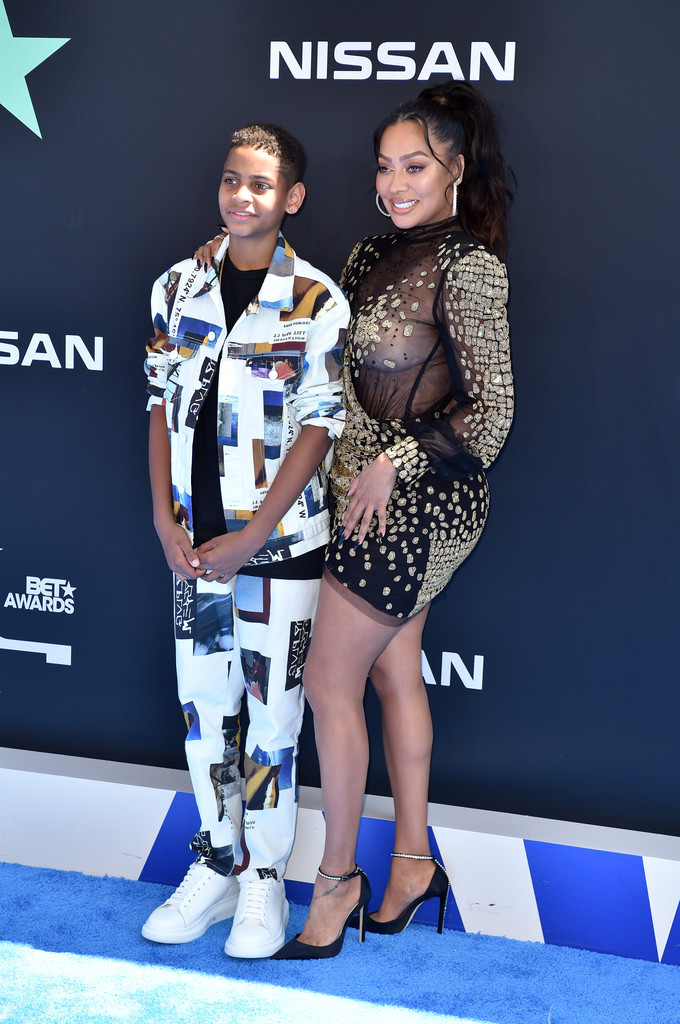 One candid of La La and Kiyan showed the celebrity mom placing a hand on her son's shoulder. Kiyan smiled for the cameras while standing beside his momo who also beamed from ear to ear.
The 2019 BET Awards were quite touching. There was a segment that honored the late Nipsey Hussle for his contributions to society at large. Another part of the BET Awards turned spiritual as H.E.R. declared that divine intervention is the only thing that can turn things around in what appears to be an increasingly divided society.
La La Anthony certainly knows about having a supernatural drive. It is was just last year that the celebrity mom shared the secret behind what keeps her motivated.
"When it's your passion, when it's things you want to do, people always say, 'It's not supposed to feel like work,'" La La shared with Parade. "I get up with a passion for what I want to do," she explained.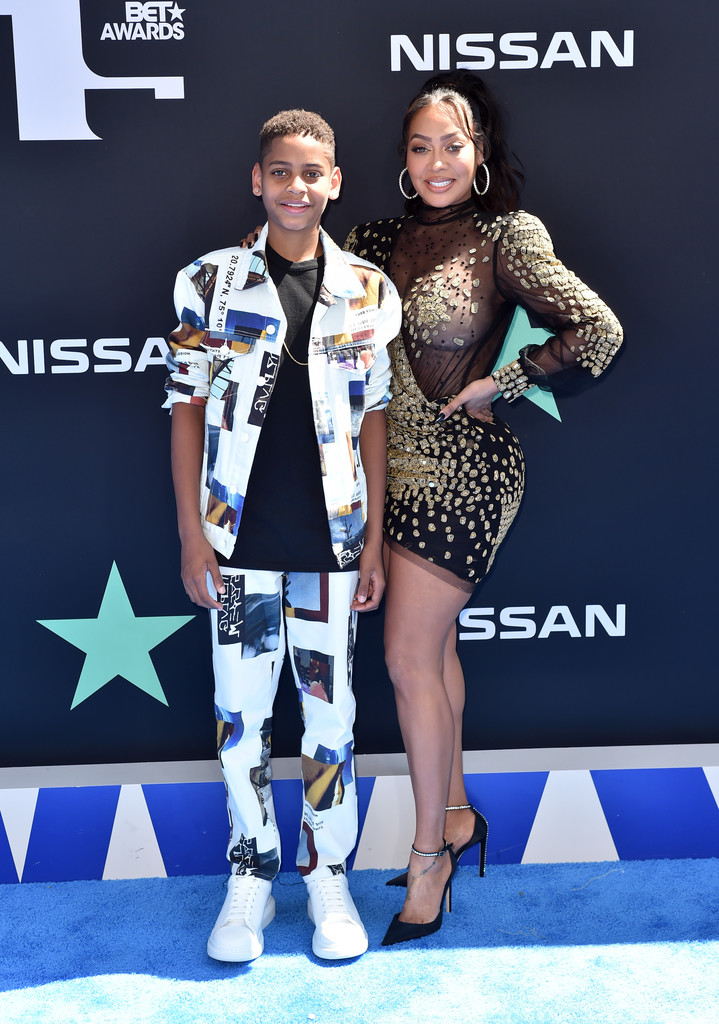 "I want to design clothes. I want to be a great actress. I want to produce. I want to write books. So when you have a passion for these things, it doesn't feel like work. It doesn't feel like a drag. It's something you're looking forward to doing. So as long as I keep that passion and continue to do things I'm passionate about, that's what drives me to get them done and not feel dragged down."
Kiyan is La La and her husband Carmelo Anthony's only child. Stay tuned for more celebrity mom news!
Photo: Getty Images