Tamar Braxton and Vincent Herbert's only son, Logan Herbert, is off to first grade.
The five-year-old had the support of both of his parents, his grandma Evelyn Braxton, aunt Toni Braxton and cousin Diezel Braxton at his Kindergarten graduation on Saturday.
Proud mom Tamar took to Instagram to share a video and some photos from the special day. In the video, Logan and his classmates are reciting a bible pledge.
"That kindergarten class is saved!!! He's going to the FIRST grade already!! Congratulations To my BEANS," Braxton captioned under the clip.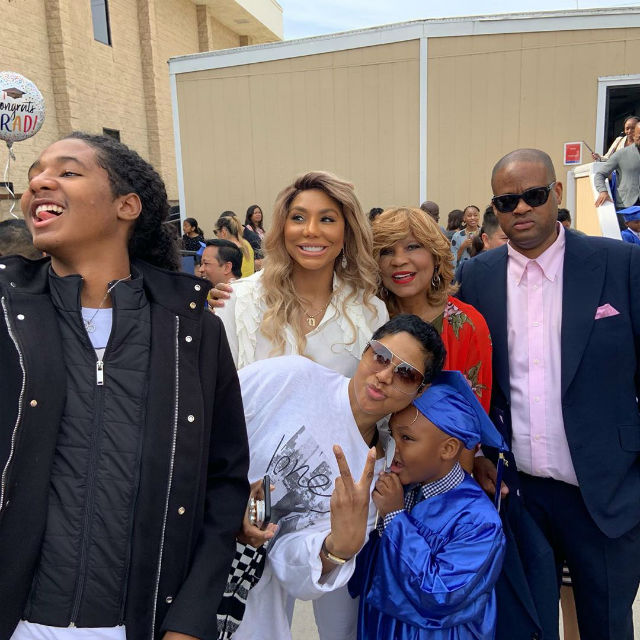 The singer filed for divorce from Herbert back in October 2017 after nine years of marriage. Fast-forward to 2019 and the divorce is still not finalized.
"It's the paperwork, Linda!" Braxton recently shared on the Wendy Williams show. "And it's L.A. And when you have a lot of things together and L.A., just period, takes forever. We haven't been living together for two years now."
She added, "Vince and I are not enemies. You know what I mean? We co-parent very well."
Don't Miss Out! Allow Notification Click Here..