Chris Brown received the sweetest birthday wishes from his daughter, Royalty Brown, earlier this week. The 'Loyal' singer – who celebrated his thirtieth birthday on May 5, 2019 – received both a morning and evening greeting from his daughter.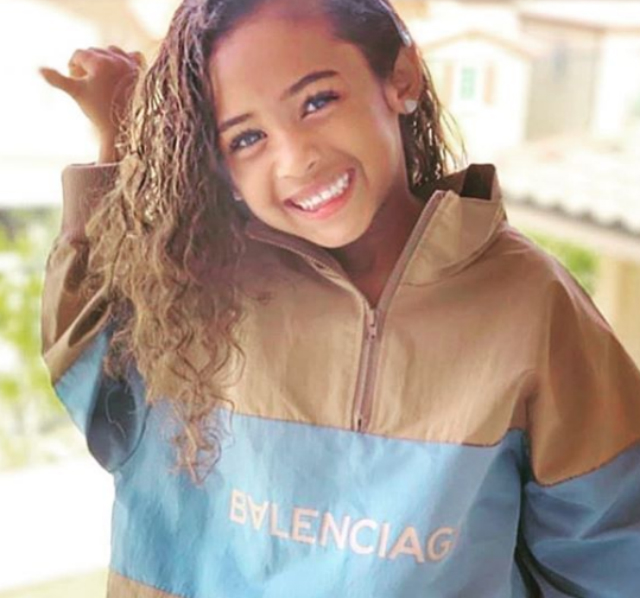 "Happy Birthday, daddy," Royalty said in her morning greeting. The little one had lots of energy in the video and gave viewers the element of surprise as she quickly turned around to face the camera and wish her father well on his birthday. "I love you," Royalty said before telling her dad, "you're old."
Royalty later came back to the camera to further celebrate her father on his birthday. "Hi, daddy," the little one's evening video post began. "I love you. I hope you had a good birthday. Bye." Royalty sealed the greeting with kisses. How cute is that?
Fatherhood continues to change Chris Brown into a man who is more mindful. "I don't even want to say nothing (sic) around her because I don't want her to [be like], 'Oh! He said a bad word,'" the singer said during a 2017 interview with Hot97. "Nope. I didn't say nothing (sic)," Chris added.
Brown also talked about how Royalty needs her independence coupled with the protection of her father. "She's a girl," the celebrity father said. "She has to have her own freedom, but she needs her dad," he added.
Will Chris Brown soon be the father of another daughter, or maybe even a son? Maybe so. There are rumors that the singer's girlfriend, Ammika Harris, is pregnant. Chris recently shared an Instagram post of Ammika posing with the acronym "BM" as the caption. It only took a few minutes for fans to figure out that Chris was referencing Ammika has his "Baby Mamma."
"Chris please don't play wimme (sic)," one social media fan wrote after seeing the post. "Congrats to him on another one," another social media follower shared. "Hopefully, one day y'all will start marrying the girls y'all get pregnant. Wishful thinking, though." Do you think that Chris Brown is the marrying type?
Royalty Brown is Chris Brown's only child with Nia Guzman. Stay tuned for more celebrity father news!
Photo: Chris Brown/Instagram