Get your box of tissues and listen to this emotional interview that Sean "Diddy" Combs recently had with ESSENCE'S Yes, Girl!. The celebrity father broke down while discussing Mother's Day and how he and the kids will cope without Kim Porter this Sunday.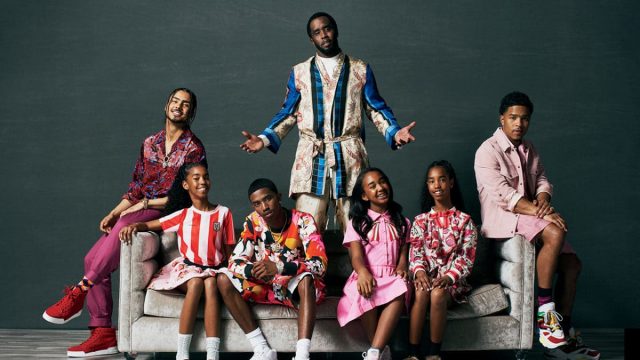 "This Mother's Day is going to hurt," Diddy admitted. "We're definitely going to celebrate all the mothers … but honestly, anybody that's lost a mother, lost a soulmate, it takes time." The rapper went on to tell the show's co-hosts, "They say time heals all wounds when it comes to your mother…but I don't think that's the case." Combs could not continue much longer without choking up and breaking down. Listen to the portion of the audio that has everyone emotional below!
Kim Porter passed away suddenly on October 15, 2018, after battling with pneumonia for several weeks. The model, and mother of four, was going to call her doctor to request a different form of treatment the day before she died. News of Kim Porter's death shocked Hollywood. Kimora Lee Simmons was one of several celebrities to give the late model a moving tribute.
"She was unforgettable," Diddy shared during a recent interview with ESSENCE. "That day turned my world upside down," the star dad explained.
https://www.instagram.com/p/Bw2hDfhhQrW/
"Three days before she passed, she wasn't feeling well. She had the flu, and she sent the kids over to my house so they wouldn't get sick. One night I was checking on her, and she was like, 'Puffy, take care of my babies.' She actually said that to me before she died," he added.
Sean Combs went on to dote on Kim Porter. "There was total trust," Diddy revealed. "I always felt like God had sent her. Nobody could love me the way she loved me, especially as, you know, as crazy as I acted. I mean, she loved me through some real s–t."
https://www.instagram.com/p/BwvPQlGH6sI/
Sean "Diddy" Combs and Kim Porter parented four children – D'Lila, Jessie, Christian, and Quincy – together. The celebrity father has six kids in all. Check out the full interview with Yes, Girl! below!
Photos: ESSENCE