Kim Kardashian is featured in May's issue of Vogue, but it is the picture of her kids that seems to be getting the most attention. Fans of the candid featuring Kim with her kids in the kitchen seem to be drawn to SpongeBob Squarepants more than anything.
In the picture, Kim stands while wearing an orange gown made for formal events. The celebrity mom is surrounded by her three children – North, Saint, and Chicago – who are busy doing other things in the shot. Chicago and Saint are in their mini cars in the candid while North sits on the counter.
Some were excited to see the kids interacting with their mom in the picture. Others, however, only focused on SpongeBob Squarepants in the background. "I'm here for SpongeBob," one fan said. Another Vogue fan wrote, "We spy a familiar face in the background!" We see him, too!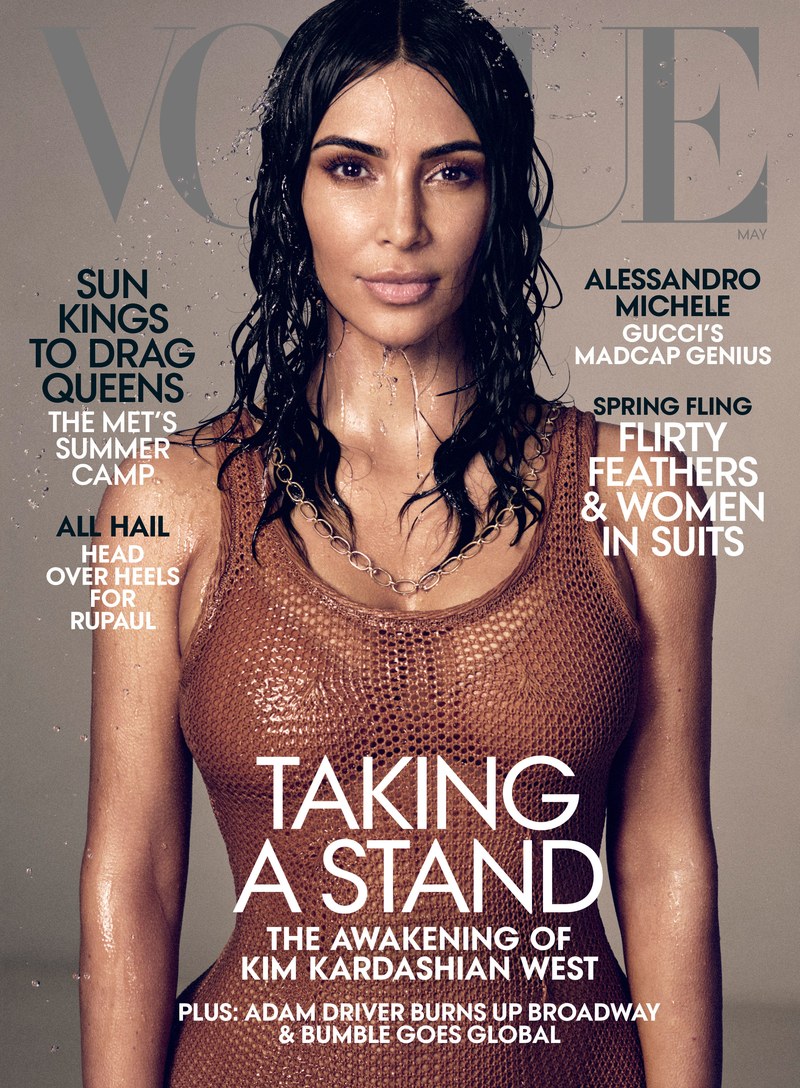 Kim Kardashian talks about everything from her plans to be a lawyer to how she and husband Kanye West cope with his bipolar disorder in her latest Vogue interview. "It is an emotional process, for sure," Kim reveals. "Right now everything is really calm. But we can definitely feel episodes coming, and we know how to handle them."
Kim tells Vogue that Kanye doesn't travel as much because an overwhelming schedule tends to "set it off." Such may be the reason why Kanye was present during Kim's "73 Questions" with Vogue.
Some view Kim as one who has failed to protect her husband during his most vulnerable moments. Such criticism appeared to be at an all-time high after Kanye appeared to support President Trump.
"I think some of the hurtful things that I read online … What is she doing? She's not stopping him … Like it's my fault if he does or says something that they don't agree with," Kim shares with Vogue. "That's my husband. I share every opinion that I have and let him know when I think something's wrong," Kim affirms.
You can read more of what Kim Kardashian says in her latest Vogue interview here. Get the full coverage in the print version of the editorial at your local newsstand!
Photo: Vogue