Meghan Markle and Prince Harry are expecting their first child to arrive in late April. The Duchess of Sussex shared her due date during a recent visit to the town of Birkenhead.
"We asked her how her pregnancy was going and she said she was six months and she tapped her tummy," Carla Grandy, who was a part of the exuberant crowd, said. "She said her pregnancy had gone so quickly," another citizen who met Meghan revealed. "I asked her how she was coping on those high heels. She said, 'One day at a time!'"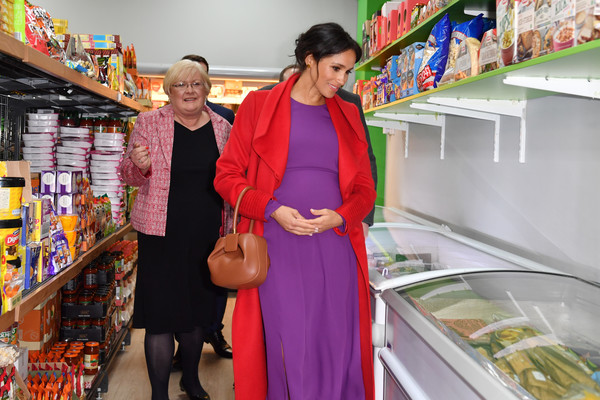 Meghan Markle and Prince Harry shared their expectancy of a child with the public last year. "Their Royal Highnesses are very pleased to announce that the Duchess of Sussex is expecting a baby in Spring 2019," the palace shared. "Their Royal Highnesses very much appreciate all of the support they have received from people around the world since their wedding in May and are delighted to be able to share their happy news."
Prince Harry and Meghan Markle wed on May 19, 2018. "It's another team player as part of the bigger team," the Duke of Sussex revealed after sharing news of his and Meghan's engagement several months prior to the wedding.
"The fact that I fell in love with Meghan so incredibly quickly was confirmation to me that all the stars aligned and everything was perfect," Harry continued. "This beautiful woman fell and tripped [into my arms]."
Stay tuned for more Royal baby news!
Photo: Getty Images